Maintain Your Carpet in Good Condition Tips.
Author

Stephen Drummonsy

Published

June 27, 2011

Word count

613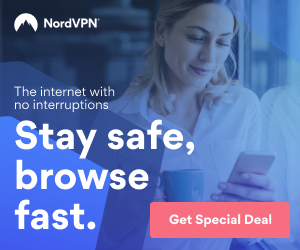 A new Carpet is an expensive investment. Take care of it properly and it will last a long period of time and still look good. However, there is a great deal of misconceptions and untruths about how to look after it properly. Listed here are five common myths. Read them, follow them and you'll see a great return on you investment.
Will buying cheap carpet save you cash?
Buying cheap carpet will cost you more money in the end. This is because cheap carpet wears more quickly and you will find yourself replacing it more often. As fitting the carpet is a significant amount of the overall cost, you will probably soon wish you had purchased a higher quality floor covering. Cheap carpets are created using carpet fibre such as Olefin. It has a very low resistance to wear. Higher quality carpets contain natural fibres such as wool and nylon fibres with a hard latex backing. This makes it far more durable and resistant to wear. A good quality carpet can last for 20 years.
Can I save money by buying cheaper underlay?
No. You are not going to save money in the long term here. Buy the best quality underlay it is possible to afford. Cheap underlay has a tendency to break down quicker and lose its bounce. This has a detrimental effect on the carpet it supports, allowing it to wear quicker. Buy a good quality underlay and protect your carpet.
Carpets under 2 years old do not need professional cleaning, right?
Wrong. All carpets, regardless of their age, trap small, microscopic bits of dirt. These break down the fibres in the carpet. That is how the carpet becomes threadbare and worn. The fuzz inside your vacuum cleaner is made up of carpet fibres. Professional carpet cleaning machines remove this dirt and soiling very efficiently. Have your carpets professionally cleaned annually.
Can I save money using a home carpet cleaning machine?
Not a good idea for the long term health of your carpet. Professional carpet cleaning machines cost thousands of pounds. Domestic carpet cleaning machines are cheap and underpowered. While they are good at getting water into the carpet, generally they don't have the power to extract it quickly or effectively. The carpet then takes days to dry, leaving it expose to mould and mildew. This breaks down the carpet backing and the carpet fibres start to fall out. A professional carpet cleaning machine pumps water and soap into the carpet and extracts the dirty residue from the surface very quickly. The carpet is usually completely dry within 2 to 6 hours. If you want your carpet to last and smell nice - get them professionally cleaned.
I have stains on my carpet. Can I treat them with stain removing chemicals?
No. Generally speaking, consumer carpet stain removal products contain abrasive chemicals. You may get away with using them once or twice, but consistent use will probably fade the colour from your carpet and damage the fibres. This is because they are not stain specific and are designed to address a wide variety of stains such as blood, red wine, coffee, oil and pet soiling. These stains are made up of different chemicals themselves, so they don't respond well to generic products. Also, carpets are made from different materials and fibres.
Specially formulated, professional fibre and stain specific products work best. You will keep your carpet looking good for longer if you pay for a professional carpet cleaning company to come and remove the stains.
Keep these tips in mind and you can keep a quality carpet looking fresh for 20 years. And this will certainly save you money because you won't have to replace it!
As a handyman turned builder, I have picked up many useful hints and tips that I would like to pass on to the general public. I have used many different companies along the way such as Cleaner Finchley
Article source:
https://articlebiz.com
This article has been viewed 583 times.
Article comments
There are no posted comments.