Thinking of Using International Air Freight Services?
Author

Mia Cusack

Published

May 30, 2011

Word count

573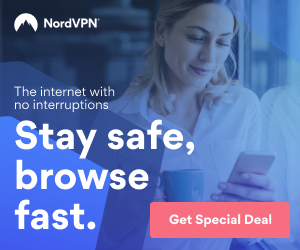 Are you thinking of shipping items overseas or receiving items from overseas? For smaller to medium-sized items, the postal service or another shipping service will likely suffice. However, for larger items like furniture and cars or a large quantity of small items, the more cost-efficient method for importing goods into Australia (for commercial purposes or otherwise) is to use international air freight. Here are some basic pointers on air freight services.
Remember that air freight services will cost more than sea freight. The trade-off is that the goods will arrive to their destination much faster. For those importing good into Australia, air freight services takes approximately a week and no more than two weeks in general. Sea freight on the other hand will take several weeks to months to arrive to its final destination, though cheaper, this kind of time frame may not be viable for your business importing needs.
If you've decided you want to use international air freight, first search the internet for highly reputable and respected air freight services. You do not want to choose a freight company that will treat your goods with abandon and not provide the proper customer service and care to insure the condition and delivery of importing your goods into Australia. Remember that you get what you pay for; while you are ideally looking for the best price you can get, if a price is too low, it may because their service is poor quality and that is definitely not what you want when importing/exporting goods.
Investigate why the company is charging below the norm. It is better to do your research and make sure your decisions are solid than have to do hours of paperwork and deal with poor customer service after your goods go missing. If you are not doing the shipping personally but for your company, study a wide range of past invoices, bill of ladings, and carrier contracts so you can get your bearings on what is an acceptable price to pay for a certain volume of goods.
When you've chosen an international air freight service, make sure your goods are packaged appropriately so parts and items will not fall out or be damaged. It's very difficult to over-protect your goods when going with ocean or air freight services: the more, the better. After you've done that and you have your goods' final weight, make sure your shipping and handling documents are in order so that there will be no issues when getting your goods past customs. If the proper documents are not in order, your goods will be returned to their country of origin.
You will also want to make sure with international air freight that you have chosen a good insurance plan for your goods. Anything from rough handlers, bad weather, and lost shipping containers can happen: you will want to insure your products against such unfortunate circumstances. Assume the worst and that air freight services will drag, drop, and throw your goods (even though this may not happen). Sea and air freight services are usually covered by marine cargo insurance, but if you are shipping with air freight services, you can purchase the insurance through the air carrier. It's wise to not rely on marine insurance, as trying to get the value of your goods paid to you can cost more than the cost to insure the goods in the first place.
This article has been viewed 874 times.
Article comments
There are no posted comments.