Skousen And Reedy, LLC Helps Defendants Navigate Arizona's Tough DUI Laws
Author

Michael Dugger

Published

January 6, 2012

Word count

378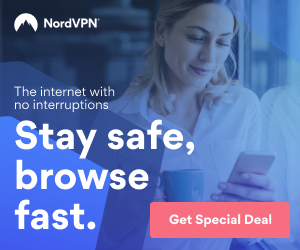 If you are a resident of Arizona you know that the state's DUI laws are the toughest in the nation bar none. A drunken driving conviction in Arizona can wreak havoc on your life in a number of very serious ways, and if accused of driving under the influence you'll need a first rate DUI defense crafted by a proven DUI lawyer. The stakes are simply too high to rely on anything but the best possible counsel, and the Mesa DUI attorneys of Skousen and Reedy, PLC invite you to put their experience and proven record in DUI cases to work on your behalf.
Just how tough are Arizona' DUI laws? Consider the penalties for a misdemeanor first drunk driving conviction:
• At least $1,250 in fines
• At least 10 days in jail
• License suspension from 90-360 days
• Court may order installation of an Ignition Interlock Device at the expense of the convicted DUI offender.
And that's for a first conviction. The penalties for Extreme DUI (Blood alcohol content of .15-.19), Super Extreme DUI (BAC of .20 or higher) or Aggravated DUI are considerably harsher and can result in considerably harsher fines, license revocation and considerable jail time. The bottom line is that any DUI conviction in Arizona will result in mandatory jail time and loss of your license. The state is not fooling around when it comes to DUI charges, and neither should you when crafting your DUI defense.
In addition to a vast knowledge of Arizona DUI law, the principals of Skousen and Reedy, PLC bring a unique perspective to their role of representing those charged with driving under the influence. Attorney Kyle Reedy was once a prosecutor for the Maricopa County Attorney's Office, and brings his knowledge of DUI legal and trail issues and prosecutorial strategies to his work as a criminal defense lawyer. Meanwhile Attorney Jack Skousen's nearly two decades as a criminal lawyer have seen him take on multiple DUI cases with consistent success.
In a state that takes DUI charges as seriously as Arizona does it is vital to retain counsel in order to minimize the potential damage these charges could do to you moving forward.
Whoever you choose to represent you, retain counsel as soon as possible to make certain that your rights are protected.
Our Mesa criminal lawyers are available to represent clients for a variety of criminal offenses, and have a track record of success few criminal lawyers in Mesa can match. If you've been charged with drunk driving and need an experienced and compassionate DUI attorney call Skousen Law Offices
Article source:
https://articlebiz.com
This article has been viewed 2,811 times.
Article comments
There are no posted comments.