Men and Makeup - Manly or Modest?
Author

Artur Cosicov

Published

March 23, 2012

Word count

446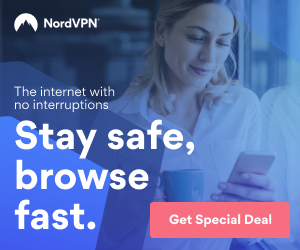 Men and women have been wearing makeup for centuries and when associating men with makeup, most would think that men who wear it are rather effeminate. This could not be further from the truth. Throughout history men have painted their faces for various reasons, whether it is for hunting, religious purposes or to identify their tribes. As well as painting their bodies, men have been using cosmetics for other reasons too. Many cosmetics originated from Asia, in particular Egypt, and men used balms, ointments and powders back then as they were very particular about grooming and personal hygiene. The intense sun meant that Egyptian men, as well as women, had to wear oils and powders to protect their skin, and painting Kohl around their eyes was believed to help reduce the glare of the sun and improve their eyesight too.
Throughout the ages 'rugged' men have worn makeup, although I personally feel that the male aristocrats of the 18th Century England and France to be rather unmanly, with their powdered wigs, white makeup and rouge! As years have gone by, more and more cosmetic products specifically designed for men have become available. The days of a quick wash at the basin and a splash of 'Brut' are over as men take more care these days to keep a clean, healthy and nicely scented body. Men like to look their best too and I am quite happy to fight over the mirror with a man who cares about his appearance. Some men do find this personal grooming to be unmanly, but give me a man who addresses and eliminates his black heads and greasy skin any day!
Modern times have seen an increase in men who wear makeup. Many wonder why this is and believe men are losing, what some may describe as their masculine roots. Is it because men carry out less manual labour than in times gone by? Is it because there is no National Service anymore? Or is it simply because it is now accepted that men have as much right to enhance their facial features as women do? By all accounts, David Beckham wears mascara every day and Robbie Williams likes to wear eye make up too. Elvis Presley even used concealer and foundation to create his handsome flawless look.
With online shopping widely available today, cosmetics especially designed for men are easily accessible. So for those fellas out there who are still a little embarrassed about looking through the cosmetic stands at a local store, shop online and whether you want to conceal a zit, or enhance your features, remember that a man-in-mascara will boost your confidence and make you more handsome!
This article has been viewed 2,603 times.
Article comments
There are no posted comments.