Consider Irvine Urgent Care
Author

Quentin Almeida

Published

July 2, 2012

Word count

509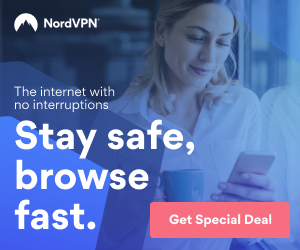 Unfortunately, we do not get the convenience of choosing when we get hurt or fall sick. Doctors, like the rest of us, only operate during business hours in the outpatient setting. But, as we all have experienced, catching a heavy case of the seasonal flu or fracturing an arm can happen at any time, regardless of strict business hours. When paying a visit to your family practitioner is out of the question, where else do you turn?
In these cases, many patients feel the urgency to rush to the ER (emergency room) at their local hospital and end up paying a fortune for a treatment they later realize could have been treated at a lower level of care. Going to the ER tends to end up being very costly, especially if you do not have insurance, and many wait for hours for something that may be very simple in actuality.
Luckily, there is a more appropriate option for those who don't have life-threatening medical emergencies, but still should pay a visit to a professional medical facility. Urgent care clinics are an alternative route that should be considered. They are the best option for those individuals with conditions that are not life threatening.
Be it an allergic reaction, a severe sinus infection, a cold, or a broken bone, a quick clinic stop is your best bet. Irvine Urgent Care has everything necessary to get you back on track again, with the reassurance to continue on without worry. They may take x-rays or lab tests if it is necessary, and will diagnose and treat you as your family physician or an ER physician would. If your condition requires medication treatment, you will be treated as you normally would at your family physician's office. Any medication that is necessary for you can also be prescribed for you at the urgent care clinic. The only difference is that the cost and time consumption is significantly less than waiting in the ER.
Before you begin rushing to the ER or decide to wait until your physician's office opens, carefully review the symptoms affecting you or a loved one. You can even visit your local clinic's website or give a call to Irvine Urgent Care to see if they will accept and treat these symptoms. Clinics always have at least one doctor or well-trained practitioner of near equal equivalence on duty at all times to answer your questions.
Unlike the ER, however, the Irvine urgent care clinic you choose to visit may not be open all night. Therefore, make sure you know what hours your clinic operates before rushing over only to realize that it's closed. In urgent situations like these, it is easy to get caught up in the moment and feel the need to act quickly. But as many are familiar with, people don't always think the clearest under pressure. Make sure to carefully reflect the situation before choosing a treatment option, but realize that the Irvine Urgent Care clinic is a viable option for many of them.
This article has been viewed 2,279 times.
Article comments
There are no posted comments.