Seven Things Drivers Love About the New Vauxhall Agila
Author

Laura Ginn

Published

December 20, 2013

Word count

701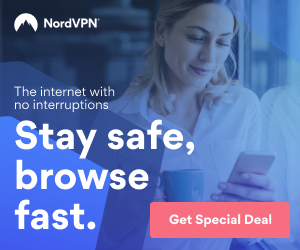 A compact MPV, the Vauxhall Agila combines a spacious interior with great handling and affordability. They're the ideal vehicle for a busy family with places to go. With the Agila, you can load up everything you need in minutes and still have plenty of space to get everyone to their destinations. Along with great fuel mileage and cheap car insurance for your Vauxhall Agila, you can afford to go almost anywhere. Once you drive this car, you won't want to get out.
A Small Price and Affordable Car Insurance for Your Vauxhall Agila
Families on a budget love the Vauxhall Agila. Priced lower than many of the larger MPVs, the payments are quite reasonable. But if you negotiate with the dealer, you can lower your monthly payments even more. You should also be on the lookout for manufacturer sales and discounts. After you've made the purchase, you'll find the taxes and servicing are quite affordable as well.
Car insurance for your Vauxhall Agila costs less than larger MPVs, but smart shoppers can save a good deal more. If you use a comparison website to compare providers, for example, you can find the best rates in minutes. It's also the perfect opportunity to find a policy that matches your unique needs and lifestyle.
Big on the Inside
With five adjustable seats and additional storage under the boot floor, you can turn extra seating into storage in seconds. In fact, you can get more than a thousand litres of luggage space without removing the car's headrests or seat bases. And if you have more passengers than packages, five people can sit inside without invading each other's personal space. Your children will argue less and have more room to play.
Small on the Outside
Despite having so much room inside, this five-door hatchback requires little space to park or turn due to its short nose and upright tail lamps. The compact bonnet does mean less room around the petrol engine, but the car's ability to get into tight spaces and small parking spaces more than makes up for it.
Agila's Adequate Engine
The smaller 1.0-litre engine tends to struggle and its three cylinders aren't quite as clean as you think. Most drivers prefer the 1.2-litre engine because it takes less effort to overtake a vehicle on the motorway or climb uphill. You will pay for it with lower fuel mileage and a higher CO2 figure, however. That being said, both models are suitable for most city driving.
Designed With Visibility and Safety in Mind
Because the windscreen rises at a sharper angle, the Agila will give you a much better view of the road ahead. And a test drive makes it easy to see that the headrests on the rear seats don't get in the way like other MPVs. Vauxhall also included an Electronic Stability Programme, air bags, emergency tyre inflation kit, ISOFIX child seat points and several other security features to keep you and your family safe.
Fuel Mileage That Makes You Smile
If you don't mind having less power, the 1.0-litre engine will give you over 60 miles per gallon and a CO2 number of 109 grams. With fuel mileage at 55 miles for every gallon, the larger 1.2-litre engine will cost a bit more to drive. However, both models are more efficient than larger MPVs and a cheap option for families with a love of the open road.
Easy to Keep Clean and Simple Comfort
The Vauxhall Agila wasn't built to be luxurious. It was designed for busy families. The seats, dash and carpeting are durable and easy to clean. The simple design minimises the number of nooks and crannies dirt can collect in. And the generous storage compartments provide a convenient space for all your road trip necessities.
Families in need of an affordable MPV will love the new economical Vauxhall Agila. They're small, cheap to drive and affordable to maintain. Drivers love that they're small and easy to park, but still have plenty of space for everything your family needs during the week. You will even appreciate how easy it is to keep clean. It's the perfect option for a driver who would rather spend his time and money on his family.
Laura Ginn understands that finding a great deal on car insurance for your Vauxhallrequires that you contact a number of different providers in order to obtain quotes. Visit uSwitch.com instead and compare insurance online to find a great car insurance deal.
Article source:
https://articlebiz.com
This article has been viewed 4,131 times.
Article comments
There are no posted comments.