Avoid Making These Mistakes With Your Capital One Card
Author

Laura Ginn

Published

January 16, 2014

Word count

657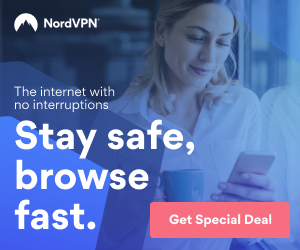 A Capital One card is a safe and convenient way to pay for everyday purchases, often while getting cash back and other rewards for every pound you spend on the card. However, careless use of your credit card can get you into financial trouble very quickly, and you may find it nearly impossible to get out of deep debt when interest rates are adding up monthly.
Here are four mistakes that you should avoid at all costs when shopping around for or using your Capital One card.
Not doing your homework when you apply for a credit card. Credit card offers vary considerably. Some have high interest rates but no annual fees, while others have low interest rates but low credit limits. The key to finding the right card for you is to decide what features you need, and go from there. Consider these factors when shopping around for a card:
• Interest rates. High interest rates won't matter to you if you pay your balance off in full each month, but if you tend to carry balances over, you should look for the lowest possible interest on your new card.
• Annual fees. Although fewer cards are charging annual fees today than in the past, some cards--especially those that offer rewards such as cash back or points--still charge an annual fee to help recoup costs of paying out rewards or offering other benefits. If you can afford the annual fee and the benefits of the card outweigh the fee based on your needs, then by all means, go for a card with an annual fee. However, if you're generally strapped for cash or the benefits don't outweigh the fee, steer clear of cards that charge one.
• Rewards. If you're going to have a credit card, it may as well come with rewards. Rewards cards come in many flavors, including allowing you to earn points that can be redeemed for travel or merchandise and cash back cards that give you a certain percentage back on purchases you make. However, if you don't use a credit card often, rewards cards may not be your best bet, as the higher interest on these cards can negate any rewards you get.
• Introductory offers. While you should never apply for a card based solely on the introductory offer, these offers are meant to entice new customers, and they're often quite enticing. Some credit cards offer a lengthy period of interest-free spending, while others might offer double or even triple points on purchases for 90 days. Make sure the rest of the card features, such as the interest rate and any fees, are in line with your finances and your needs.
Paying only the minimum amount due on your Capital One card. Interest rates on credit cards are designed to make the credit card company lots and lots of money. Unfortunately, this often comes at the expense of consumers' financial situation. Carrying over balances from month to month means that you're paying interest on those balances, and interest charges can add up fast, making it difficult to get out of credit card debt.

Treating your credit cards as a second income. Just because you have a credit card doesn't mean you can afford to use it to make frivolous purchases. The general rule of thumb is, if you can't afford to pay for it next month, you can't afford it. You will eventually have to pay back the money, and if you charge with abandon and without regard to what you can actually afford, you will find yourself in deep debt very quickly indeed.

Ignoring your credit card statement. Credit card companies make mistakes, and in this day of rampant identity theft, it's essential that you check your statement each month to ensure everything is as it should be. If you see any charges that you didn't make, or if you are being charged fees that you're unaware of, contact your credit card company immediately.
Visit uSwitch.com/credit-cards/companies/capital-one/ and discover more about the best way to use your credit card and how to get the best credit card deals from the company of your choice.
Article source:
https://articlebiz.com
This article has been viewed 1,089 times.
Article comments
There are no posted comments.