The Business Credit Card Summary Box
Author

Laura Ginn

Published

January 17, 2014

Word count

740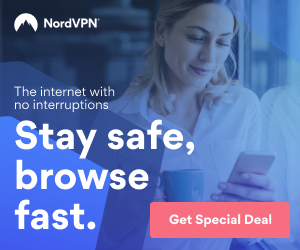 When you are looking for a great business credit card for your purchases, you want to be sure to get one that will benefit your business. In order to discover the best one, you will need to take a serious look at the credit card summary box, which will give you all the details you need to know. The condensed information also helps you easily compare one credit card with another one.
After you find the type of credit card you want, such as gas cards, reward cards, air miles cards, etc., you can pick three or four based on the ads. Then, you want to start looking at the credit card summary box of each one to find out which one is ideal for your business needs.
The Interest Rate
The interest rate you will receive on your business credit card is going to be based on your credit score. This means you may not know what it really is until you get the credit card. Be sure to understand what your interest rate is on the card once you get it, and what the interest-free period is for new purchases.
The Interest-Free Period
Most credit cards have some kind of an attraction or Introductory Offer on them to get people to take their credit card - but not all of them. While many credit cards will have lengthy periods in which to make interest-free purchases, business credit cards usually do not extend them out very long, many having only 45 days, or so. In order for this to be of any real value to you, you will need to pay the balance in full at the next bill, or you will be charged interest.
Personal credit cards will often permit the card owner to make balance transfers, and give them the length of the Introductory Offer to not pay any or little interest. Many business credit cards will not permit you to do this - at least you are not apt to get any zero interest deal on the balances transferred. Like most of them, CapitalOne starts charging interest on the day the amount is transferred to the new card.
The Credit Limit
Every business credit card will have both a minimum and a maximum credit limit. This will be based on your ability to pay back the money borrowed. The credit limit will be set for you, but the maximum amount will vary based on your ability to repay the loan. Like most credit cards of this kind, the Lloyd's credit card indicates that the maximum credit limit is subject to your status - which generally means whether you are caught up in payments or not.
Cash Withdrawals
One type of transaction that will be the most costly on a business credit card is the cash withdrawals you make. You will want to be aware of what the interest rate is, and you also want to know if there is a limit to how much cash you can get. Even if the interest rate is the same as purchases, there is often a fee attached, as is true with the TSB Business Card.
Annual Fees
Some business credit cards have an annual fee, but other ones will not. Be sure to compare the credit card summary box for this information, and then see if there are other benefits or discounts that still might make it the ideal card to have.
Foreign Usage
If you travel much, you will also want to check out the fees that might be attached when you make a foreign transaction. This would occur when you either make a purchase or get foreign cash. You can expect to be charged a fee for either action, and cash transactions may have a minimum fee.
Default Charges
Just like regular credit cards, a business credit card will also add charges for the most common problems. This can be for late payments, going over your business credit limit, or for a returned payment or returned cheque. A common amount charged for this fee is £12, but it may differ with some cards.
Getting the ideal business credit card is one that gives you the best benefits for your business. There is more to the decision than simply looking at the interest rate. By going over and comparing the information in the credit card summary box of several cards, you can easily determine which one is right for you.
Laura Ginn appreciates the need to pay proper attention in the credit card summary box in order to be aware of things like the chargeable APR rate on the card. Visit uSwitch.com/credit-cards/guides/credit-card-summary-box/ to learn more about finding the best credit card for your needs.
Article source:
https://articlebiz.com
This article has been viewed 1,479 times.
Article comments
There are no posted comments.