Gas Prices Comparison
Author

Laura Ginn

Published

January 22, 2014

Word count

744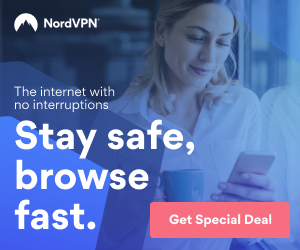 The cost of energy has become a major part of household expenditures in the UK, and a gas prices comparison reveals that the price you will pay for gas depends on many factors, including where you live, who supplies the gas, and even how you pay for it. It can pay big dividends to do some research and make sure you are getting the best deal on gas.
Typical energy bills can vary by as much as £80 from one end of the country to the other. The most expensive energy regions tend to be those in the north where people are least well off, and the cheapest areas are in the south, where average incomes are higher. Gas supply is a competitive market and the prices charged by the different suppliers can vary enormously.
Gas suppliers also charge different rates depending on how you pay your bill. Monthly or quarterly direct debits are usually cheaper than paying the bill when it arrives, and with some energy companies you will also get a discount if you handle your account online. You can also save money by using the same energy company to supply both gas and electricity, and with some suppliers, such as Spark Energy, this is the only option.
The cheapest gas supplier may not always be the best as there are different tariffs. For example, some suppliers have a variable tariff, which means the price of gas can go up or down, while with others the price is fixed for the length of the contract. You can often save money by switching, but some energy companies, such as E.ON, pay an annual loyalty reward just for staying with them.
There are three components of the gas charge: the standing charge in p per day, unit cost in p per kWh, and VAT, and there is a wide variation in the first two. Another factor to consider when you are comparing prices is whether or not there is an early termination fee because this might be a disincentive to switch again even though other suppliers may have better deals in the future.
There are many comparison websites that can help you compare deals offered by the various suppliers and that will even enable you to switch suppliers directly from the website. Among these websites are ukpower.co.uk, payingtoomuch.com and moneysupermarket.com, and it can be a good idea to use more than one site to compare gas prices. You can estimate your gas consumption with these sites, but the quote will be more accurate if you have a bill to hand.
The UKpower.co.uk website is simple to use. Enter your postcode on the home page and click on Compare Prices. A form is displayed and you are asked to enter details of your current energy suppliers, how much gas and electricity you use and how you pay, along with how you would like to pay if you switch. If you are not sure how much energy you use, you can use the low/medium/high estimates. You can select Show All to see how the different forms of payment affect the price, and Select all tariffs to see all possible tariffs. Enter your email address and click on Show Results.
The results list all the companies and tariffs that will save you money, and an estimate of how much each will save you per year. The default is for both gas and electricity but you can see gas only estimates by clicking on Gas Only in the Fuel Filter at the top. In most cases you can switch directly from the website after you click on Continue.
The website payingtoomuch.com is also easy to use and works in a similar way. Click on the Energy icon the home page to get started and then enter your details. With moneysupermarket.com, click on Energy and then Lower Your Bills. Enter your postcode and then click on Find Address and select your address from the list displayed. Select gas only suppliers or gas plus electricity, and then enter the details requested of your current energy use and how you pay. You also need to enter an email address, and they will send you the listing by email as well as displaying it on screen.
Using these websites makes it easy to do a gas prices comparison and ensure you are not paying more for your gas than you need to.
Laura Ginn appreciates that the best way to find a great price for your gas and electricity is to compare prices online. Visit uswitch.com/gas-electricity/ to learn more about finding a great deal on your home energy supply.
Article source:
https://articlebiz.com
This article has been viewed 3,313 times.
Article comments
There are no posted comments.