The Importance of Doing a Gas Price Comparison
Author

Laura Ginn

Published

January 22, 2014

Word count

684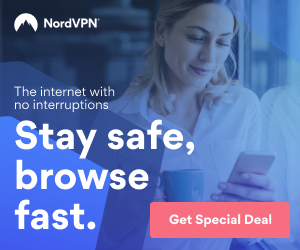 In the UK, gas is rapidly becoming one of the most preferred energy sources for heating. Natural gas is an energy efficient heating source and the only clean fossil fuel. Prices on gas heating can vary depending on your location and your local gas supplier's tariffs. Information is critical to making good comparisons and choices about where to purchase your gas and it will help you save money. Gas prices have been rising sharply in the UK.
 EDF Energy has announced a 3.9 % rise in gas prices. It is expected the increase in prices will affect 2.4 million households in the UK.


 E. On is about to announce an increase of 6.6% to its customers.


 Scottish Power has levied an 8.6% increase in prices on its 2.2m customers.


 Npower has announced a £136 raise in prices and places direct blame for the increase the Government for underestimating how the Green costs would raise bills.


 British Gas is increasing bills with a huge 9.2% increase in prices.


 SSE increases their already very high bills by 8.2%.

This hits UK residents especially hard after last year's price increase by all of the six major energy companies. There are some things you can do to help your budget when it comes to these hefty price increases. There are several excellent price comparison sites online. You might check moneysupermarket.com, confused.com, or uswitch.com. These are only three of the online sites that are designed to help UK residents make a comparison of gas prices. An online search will find you several more helpful sites.
• Consider purchasing an online plan. These plans are the most competitively priced. If you have never switched before, you could save a bit of money.
• Read the tariffs closely, and understand the terms before switching.
• If you haven't switched before and are not on a dual fuel tariff, a fixed tariff may save you money.
• Check to see if a one-rate tariff or a two-tier tariff will favour your energy use. If you are a high-energy user you may want to consider the two-tier program, which starts charging more for the first segment of energy and then reducing the rate for additional energy used.
After determining whether to stay with your current tariff or switch, it's time to take a good look at how you and your family use your energy on a day-to-day basis. Make a chart and evaluate how much energy you waste as family. One example is to keep track of how many times a day lights are left burning in empty rooms. You know your family's habits, so list the energy-wasting habits on a chart or checklist. Have it posted where it is easy to see and ask everyone to make an effort to start conserving instead of wasting. A few common energy conservation tips are listed for a guide.
• Close outside doors quickly when entering or leaving the home.
• Turn hot water faucets off and be sure they are not dripping. If you see drips, replace the washers.
• Close curtains at night to prevent draughts from chilling the room.
• Turn the thermostat down lower and wear a sweater. Use extra blankets at night and preserve a bit more heat.
• Do your baking on days when the wind is blowing so the heat from the oven can cut the chill a little.
• Place weather stripping on doors and windows to prevent cold air from leaking in.
• Look for areas of the home where more insulation is needed. Always check the loft first, as heat rises.
• Take your own meter readings and don't rely on any estimates the energy company proposes and places on your bill.
• Switch over to paying your bills online. With some suppliers, you can save up to 10% on your bill.
• Pay with direct debit for additional savings of between 5 and 10% with most suppliers. Be sure to check your annual statement and look for any overcharges.
Prices are going up, but your bill can go down if you and your family are willing to put in the extra effort of finding the best tariff and change the habits that tend to waste energy.
Laura Ginn knows that there are several ways that we can change the way that we use the energy in our homes that will have a positive impact on our energy bills. Visit uswitch.com/gas-electricity/ to discover how you can save money on the price of your gas and electricity.
Article source:
https://articlebiz.com
This article has been viewed 1,802 times.
Article comments
There are no posted comments.