Reporting Formalities For Ships Arriving And Departing From The Republic Of Cyprus
Author

Michael Chambers

Published

June 6, 2016

Word count

408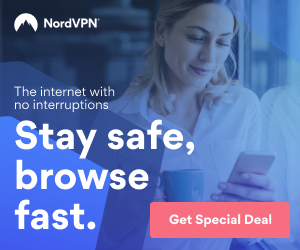 The Department of Merchant Shipping has updated its guidelines to operators of ships calling at ports in the Republic of Cyprus concerning reporting procedures under EU Reporting Formalities Directive and the Reporting Formalities for Ships Arriving-Departing from Ports of the Republic Law of 2012 (148 (I)/2012).
All the necessary information shall be provided online via the SafeSeaNet platform. SafeSeaNet is a European platform for maritime data exchange between EU member states and maritime authorities. Precisely, it is an Internet solution based on the concept of a distributed database. SafeSeaNet has developed a Community ship traffic monitoring and information system following the Directive 2002/59/EC. This Directive applies to vessels of 300 gross tonnage and upwards.
The primary objective of SafeSeaNet is to assist the gathering, dissemination and harmonised exchange of maritime data. Moreover, it facilitates the communication between authorities at a local/ regional level and central authorities. Therefore, it contributes to preventing accidents at sea and maritime pollution.
Under Article 6 of the "Reporting Formalities Directive" (2010/65/EU) and the Section 6 of the Reporting Formalities for Ships Arriving-Departing from Ports of the Republic Law of 2012, information related to ships calls, must be provided through the SafeSeaNet online platform.
Precisely, ships arriving/departing from the Republic of Cyprus must provide the following notifications via SafeSeaNet platform:
• Notification prior to entry into the ports of member-states, under section 6 of the Merchant Shipping Laws of 2004-2012;
• Notification of dangerous or polluting goods carried on board, section 15 of the Merchant Shipping Laws of 2004-2012;
• Notification of Waste and Residues under the Port Reception Facilities for Ship-generated Waste and Cargo Residues Regulations, 2003;
• Notification of Security Information following the provisions of Article of 6 of Regulation (EC) No. 725/2004.
• Notification 72 hours prior to arrival, the actual time of arrival and the actual time of departure (estimated), following the provisions of sections 12 and 25 of Merchant Shipping (Port State Control) Laws of 2011-2015.
The Circular 13/2016, issued by the Department of Merchant Shipping, underlines that the operator/master/agent of a ship must provide the Cyprus Ports Authorities a summary regarding waste/residues and security information, 24 hours prior to the expected time of arrival at the port or anchorage or immediately on departure from a foreign port, in case the duration of the voyage is less than 24 hours.
Notably, the Waste and Residues Notification must include the following details: last port delivered, last delivered day and delivery status. The Security Notification contains information on Security Level. For more details, please contact one of our lawyers.
Michael Chambers and Co. LLC is a full service Cyprus law firm offering a wide spectrum of expertise in an impressive variety of legal disciplines. Our philosophy is simple: you give us the facts and we will give you the law, based upon which we will undertake your instructions in an efficient and cost-effective manner. For more information: www.cypruslawfirm.com
Article source:
https://articlebiz.com
This article has been viewed 1,228 times.
Article comments
There are no posted comments.