Cyprus Citizenship by Investment: Revised Criteria
Author

Michael Chambers

Published

October 6, 2016

Word count

501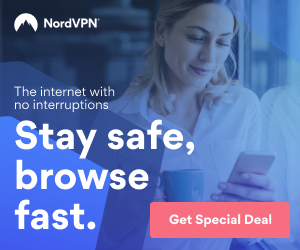 The Cyprus government launched the Cyprus Citizenship by Investment Programme in order to give incentives to foreign investors and business people to implement their business and investment plans in Cyprus. Precisely, the particular programme grants EU passports to investors and entrepreneurs in three months given that they launch their business activities in Cyprus.
In September 2016, the Cabinet of Ministers revised the Citizenship by Investment scheme in order to attract Foreign Direct Investment and give considerable incentives to High Net Worth individuals to launch their business plans in Cyprus. More specifically, the Minister of Finance, Mr Harris Georgiades, pointed out that the revision of Citizenship by Investment Scheme ''aims to encourage real investments that would benefit the economy".
According to Mr Georgiades, the most significant change of the revised scheme is that the amended scheme abolishes the provision for collective investment of €12 million that is being replaced by an individual investment of €2 million and the purchase of a residence worth at least €500.000. Meanwhile, the revised scheme abolishes the provisions for the granting of citizenship to those with bank deposits worth €5 million, to individuals whose deposits were impaired due to the measures implemented after the March 2013 haircut, and those who purchased bonds worth €2.5 million. In addition, the new scheme provides that investor's parents are eligible to apply for the Cyprus citizenship under the condition of the purchase of an additional residence of €500.000.
Following the revised criteria, the level of investment reduced to a total €2 million. The applicant may invest the €2 million based on the options listed below:
• Purchase and development or real estate for residential and commercial purposes. The application must be accompanied by an investment plan. If the applicant chooses this option, then the purchase of residence worth €500.000 is not mandatory.
• Purchase of shares or incorporation of companies that are based and operate in the Republic of Cyprus. These kinds of companies must employ at least five Cypriot citizens.
• Investment in Alternative Investment Funds that are registered and licensed by the Cyprus Securities and Exchange Commission (CySEC). Specifically, the entrepreneur can invest in financial assets i.e. bonds, securities, debentures issued under the auspices of CySEC.
• A combination of the above, given that the total worth of the investments amounts to at least €2 million. In addition, the applicant may proceed to the purchase of bonds up to €500.000.
Note that the investments must be maintained in Cyprus for at least three years.
Apply and get a Cyprus Citizenship in 3 months:
Contact the team of Cyprus lawyers of Michael Chambers& Co. LLC and learn everything you need to know regarding the scheme for naturalisation of foreign investors in Cyprus. Our lawyers will review your case thoroughly and inform you whether you are an eligible applicant. If you are an eligible applicant, then our lawyers will undertake the completion of your application in a timely and effective manner so that to obtain a Cyprus citizenship in 3 months. If you wish to speak to one of our lawyers, then please contact us: info@cypruslawfirm.com
Michael Chambers and Co. LLC is a full service Cyprus law firm offering a wide spectrum of expertise in an impressive variety of legal disciplines. Our philosophy is simple: you give us the facts and we will give you the law, based upon which we will undertake your instructions in an efficient and cost-effective manner. For more information: www.cypruslawfirm.com
Article source:
https://articlebiz.com
This article has been viewed 1,386 times.
Article comments
There are no posted comments.