Anti-Inflammatory Fruits With Many Health Benefits
Health & Fitness → Nutrition & Supplement
Author

Josef Bichler

Published

June 24, 2017

Word count

538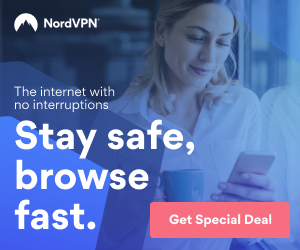 There are many anti-inflammatory fruits that help people with joint ache, inflammation and arthritis.
These fruits include:
*Avocado - It is considered as a very healthy fruit as it is very beneficial for your health in many ways. Avocados contain healthy fats that are very good for fat loss and losing weight and is also helpful for people who are concerned about inflammation. It helps people to maintain healthy weight which is very vital to keep inflammation in control. The added benefits of avocados are that they are very good in taste, and they can be added in every meal as a side garnish.
*Papaya - It is the healthiest anti-inflammatory fruit that you can consume if you are following an anti-inflammatory diet. It is due to the ingredients that are found in papaya which other fruits do not have.
*Cucumber - It is a non-traditional fruit that is an alkaline forming food. It is also ultra hydrating and contains antioxidants which make it a very beneficial anti-inflammatory food. Cucumber can also be made into a healthy smoothie to keep inflammation at bay. It is also used for detoxification process where the body gets rid of the unwanted and harmful toxins.
*Grapefruit - You can enjoy both red and pink grapefruit as anti-inflammation fruits. The reason of this is due to the low sugar content that these fruits have and thus it helps people in losing weight and increasing the metabolism rate of the body. You can eat this fruit in the morning or in between your meals. You can also enjoy a large glass of grapefruit juice and can add this fruits to any smoothie that contain other anti-inflammatory fruits for getting rid of inflammation.
*Apricots - Along with helping you fight inflammation, apricots also contain phytochemicals and quercetin. It can be made into a healthy salad mixed with nuts like almonds which makes it an ideal mix of anti-inflammatory foods.
*Kiwis - This fruit contains enzymes that are the natural and the oldest remedy for inflammation. These enzymes are very effective as they break down into proteins and are found abundantly in kiwis. When this fruit is consumed raw, a large portion of this protein is absorbed into the blood stream and this is responsible for breaking down the inflammatory complexes. Even for acute conditions, the high concentrated supplement of kiwis is used.
*Berries - Every type of berries is considered as anti-inflammatory fruits as it helps in fighting inflammation as it is low in calories and fat and high in antioxidants. Especially blue berries have anti-inflammatory properties because of the presence of anthocyanins that is very powerful chemical providing the rich color to the berries. Red raspberry helps people from developing arthritis and blue berries protect from the ulcerative colitis and intestinal inflammation.
*Oranges - They are packed with a broad spectrum of flavonoids and phytonutrients and thus oranges can be called the super healthy fruit. These anti-inflammatory fruits are full of vitamin C and provide you with a boost of energy along with being anti-inflammatory.
The most important step to a healthier life is the change to a healthy diet. Get more information from the free copy of my e-book to make better choices!
My name is Josef Bichler. I have a passion for wellness and showing others how to live healthy lives. I have corrected my own health problems with the use of alternatives only and helping others to achieve their health objectives through lifestyle changes, detoxifying their body and through understanding the benefits of eating healthy. For more ongoing health information subscribe to my free weekly newsletter at www.healthythenaturalway.com
Article source:
https://articlebiz.com
This article has been viewed 1,219 times.
Article comments
There are no posted comments.