Reducing Joint Pain During Pregnancy With Natural Remedies
Author

Josef Bichler

Published

July 7, 2017

Word count

583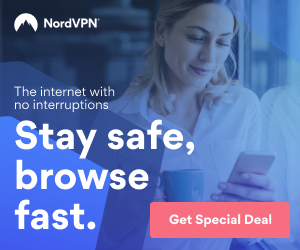 Mothers to be have to make sure not only that they remain healthy, but protect the health of their growing child. Many future mothers have to deal with joint pain during pregnancy and they need to find safe ways to control pain without medication and chemicals that might pose risks for the health of the child. Some pain medications claim to be "least likely to harm" or the "least invasive".
Pain relievers taken orally have to travel through the bloodstream and they reach the fetus as well. If we take medicine over a longer period into our bodies it is accumulating the chemicals and it is more likely to have unintended consequences. For this reason many women with joint pain during pregnancy are turning to alternative and natural remedies, such as taking vitamins and supplements as well as eating certain foods that help ease the pain.
Lifestyle has also a great influence on pain of the joints. If you are overweight it is important to start losing weight or at least control your weight during pregnancy. Some regular exercises can also have beneficial effects as they will help keep joints flexible and strengthen the muscles that support joints. Following an anti-inflammatory diet is also a key factor.
The right natural supplements can help ease pain and provide an extra relief that drugs can't. The most recommended natural supplements to relieve joint pain during pregnancy include:
Glucosamine sulfate

Chondroitin sulfate

Omega-3

Vitamin D3

Vitamin E

SAMe

Calcium

MSM

Turmeric

Ginger

Devil's claw

Green tea

Bromelain

Stinging nettle
Glucosamine and Chondroitin for Joint Pain
These two supplements are among the best alternative approaches to joint pain during pregnancy and arthritis pain in general. Glucosamine is a compound naturally found in the body's joint cartilage that has the role to keep it lubricated and healthy. The shells of crab, lobster, and shrimp are used to extract the glucosamine for these supplements. Glucosamine is proved to relieve arthritis, joint pain, helps slow deterioration of cartilage, and improves joint mobility.
Chondroitin is also naturally found in bone and cartilage. Chrondroitin sulfate supplements are derived from pork byproducts or cow trachea. Chondroitin is proved to block enzymes that break down cartilage, to enhance the shock-absorbing properties of collagen, to reduce inflammation and pain in the joints, to help cartilage retain water and keep joints lubricated, slow progression of osteoarthritis, and improve joint function and even reverse cartilage loss.
Elmore Oil
Elmore oil is another natural solution for joint pain during pregnancy. The elmore oil product is named after the small town in Australia where it was invented. The product is a special combination of four ingredients: vanilla oil, tea-tree oil, eucalyptus oil, and olive oil. Especially the tea-tree oil and eucalyptus oil are proved to have natural anti-inflammatory properties. This product made up on from natural ingredients can easily penetrate the skin and help reduce inflammation and pain due to inflammation. The olive oil acts as a basis for the other ingredients and keeps the skin soft, while the vanilla oil helps with local circulation.
Elmore oil can be an ideal solution for joint pain during pregnancy, when women want a product that can be applied topically, a product that is drug free and actually works.
The most important step to a healthier life is the change to a healthy diet. Get more information from the free copy of my e-book to make better choices!
My name is Josef Bichler. I have a passion for wellness and showing others how to live healthy lives. I have corrected my own health problems with the use of alternatives only and helping others to achieve their health objectives through lifestyle changes, detoxifying their body and through understanding the benefits of eating healthy. For more ongoing health information subscribe to my free weekly newsletter at www.healthythenaturalway.com
Article source:
https://articlebiz.com
This article has been viewed 936 times.
Article comments
There are no posted comments.