An Inflammatory Foods List You Should Avoid
Author

Josef Bichler

Published

September 27, 2017

Word count

615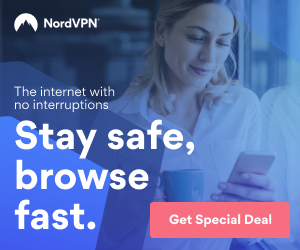 Nowadays, most people understand that inflammation is linked to many diseases such as arthritis, obesity, diabetes and fibromyalgia. Consequently, you are advised to resort to anti-inflammatory diets which are critical for good health while some have the capabilities of reversing the effects of various diseases. Below is an inflammatory foods list containing some food types that should be avoided at all costs.
French Fries
French fries, also known as potato chips should be avoided as much as possible. When food is fried in oil at high temperatures, a neurotoxin chemical is formed known as acrylamide also known to cause severe inflammation. The solution to such a problem is to bake food items at significantly lower temperatures and the same applies to potato chips. To prevent inflammation, bake potato chips in the oven. You could also search for baked potato chips that contain no oil. Organic corn chips when properly baked are also excellent substitutes particularly if you are after the crunch.
Grilled Sausages
Other foods that make it to the inflammatory foods list include sausages and bacon known to contain large amounts of nitrates. You have probably heard a lot about nitrates but you probably are not aware about the fact that they cause cancer and also contribute to inflammation. Worse still, animal fats cooked at extremely high temperatures on a griddle increases the risks associated with inflammation. Black marks caused by overcooking food known as creosote are also carcinogenic. However, the good news is that vitamin C has the capability of safeguarding you against nitrates. Therefore, if you indulge in these foods once in a while, consider eating an orange as well. You could also avoid these foods completely or bake them instead of grilling or frying.
Cola
The caramel color of cola has a chemical, banned in many countries except for the US. It is known as 4-methylimidazole which has been proven to cause cancer. You are better off avoiding it although safety levels in humans are yet to be established. Furthermore, cola exposes you to more inflammation since each can has nine spoons of sugar added. Insulin is known to cause a surge in insulin levels which could also contribute to severe or chronic inflammation. This is the main reason why cola is included in the inflammatory foods list.
Microwave Popcorn
The artificial butter flavor used in popcorn is linked to severe inflammation which damages both the liver and the lungs. For this reason alone, fried popcorn is included in the inflammatory foods list. The fumes produced by the steaming bags produce an irritant that affects the lungs; so you can imagine the amount of damage it does to the digestive system. If you prefer to microwave certain food items, then consider microwaving popcorn to be on the safe side.
Dairy Products
Milk is yet another common allergen which has the ability of triggering inflammatory responses like stomach distress, diarrhea, constipation, acne, skin rashes, breathing difficulties and hives. For this reason, milk products find their way into the inflammatory foods list. Inflammation dousing alternatives such as unsweetened yogurt and Kefir are acceptable especially when consumed in moderation. They are a lot easier on your stomach if you are allergic to milk.
The inflammatory foods list provided above are just some of the food types that ought to be avoided although there are many more. Include anti-inflammatory foods in your diet such as green tea, fresh vegetables, fruits and oatmeal. These are perfect for anyone who wants to prevent inflammation in a natural way.
The most important step to a healthier life is the change to a healthy diet. Get more information from the free copy of my e-book to make better choices!
My name is Josef Bichler. I have a passion for wellness and showing others how to live healthy lives. I have corrected my own health problems with the use of alternatives only and helping others to achieve their health objectives through lifestyle changes, detoxifying their body and through understanding the benefits of eating healthy. For more ongoing health information subscribe to my free weekly newsletter at www.healthythenaturalway.com
Article source:
https://articlebiz.com
This article has been viewed 818 times.
Article comments
There are no posted comments.