Parental Control Software – Their Importance in Our New Era of Information
Computers & Technology → Technology
Author

Ido Feldman

Published

September 13, 2018

Word count

807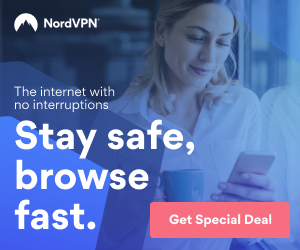 Parental Control, Raising Children and the Internet
As time passes and things change, so too does the way we parent. The way our kids grow up is another changing factor. This is perhaps the first generation who might be dangerously dependent on technology. In turn, we evolve out of necessity in order to be our best selves and take care of our children in the best way possible.
However, parenting has become a bit of a headache due to the aforementioned technology. If you have children, then I am sure you know what I am talking about. Screens and screen time have become a necessity in the lives of our children, leading to disruptive behavior, temper tantrums, and a limited attention span.
While screens are not the devil per say, too much time spent on them can definitely cause problems in our lives and in the lives of our children. In fact, the overrunning theme in the lives of parents these days is whose time it is to use the TV, tablet, or game device. Luckily, today we can utilize screens to our advantage, and to learn and adapt our parenting strategies to keep up with the times.
With parental control software, your child's screen time is maximized to its full potential, ultimately rewarding them for exercising discipline by helping their brains grow. In this way we can worry a little less.
What is parental control software?
The popularity of parental control software is on the rise. This is due in large part to the fact that screens are becoming more and more popular with children, no matter what the age. This screen time effects children's moods, and not always in a positive light. Studies prove that too much screen time can impair a child's ability to be present in the moment and pay attention.
From personal experience, this is truer than the sky is blue. As a result, parental control software was born. The parental control software market varies according to what platform you and your child use. For instance, there are different programs available for iOS, Android, PC, video games, etc. The market is basically divided into three categories: Android, iOS, and desktop.
People are using parental control software for a variety of reasons. Whether it be screen time control, what kids can access, and who they are able to correspond with. Basically, protection is the name of the game. Providing children with a safe internet/gaming experience is imperative in today's world.
How is parental control software helpful?
Whether your child uses his or her device for video games, computer games, social media, or some other recreational activity, you of course want to be sure that you monitor them. Ultimately, there are a lot of threats out there, many of which can gain access through the internet channel. With parental control software we can ensure that our children are only using the programs and apps they are allowed to use. This can be a big help because many video games today allow for back and forth conversation between complete strangers.
When children are on computers the likelihood of strange conversation shoots through the roof. From Facebook to Twitter and beyond, social media is all over the place. Not just that, but basically everyone has them. And while we all like to think people are generally good, this is not always the truth.
Therefore, on almost any form of social media in addition to chat rooms and the like, your child has the opportunity to do just about anything and talk to almost anybody in the world. This is yet another time a parental control program could come in handy.
Last but not least, the internet does not babysit for us. What I mean by this is: the internet presents a sea of endless options and opportunities. You can google and easily locate just about anything. Even if you are not looking, there are things that we can stumble upon while on the internet looking at what we need to look at. With a parental control program or software, you no longer have to worry about what your child is seeing or doing during their time on the internet.
Choices, choices
There are many different parental control software options out there, many of which are dependent on what your needs are specifically and what devices you are using. Each different parental control program has its own benefits, settings, and goals.
Before deciding on a software/program, first identify what you need the software for. Once you identify your needs and goals for your child's screen time you will know which program is ideal for you. From Net Nanny to K9 Web Protection, Norton Family and TimeOut, there is a program out there for every family no matter what your device.
This article has been viewed 802 times.
Article comments
There are no posted comments.