5 reasons why you should rent a Limo
Author

Nash Taylor

Published

December 10, 2018

Word count

925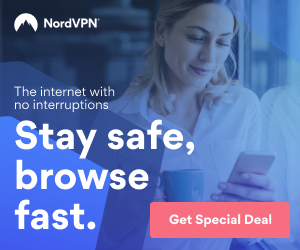 1-Explore new city with a Limo
Exploring a new city in Limo service would be an experience you shouldn't miss. Weather you tried walking or bus tours, having a chauffeur knows where to go and what sights you should see would be a totally different experience.
Inside a limo service you don't need to do anything except relax and enjoy the sights of the city which is why you are travelling! Even if it gets crowded you can enjoy some of your favorite drinks or snacks awhile you just lied back and relaxing.
One of things I would enjoy personally, that I don't need to where about where my destination exactly or even know where it is specially if you are new in town or this is your first time to visit all I need to do is to give my driver the destination and let them do their job of going there on exact time while I'm relaxing and enjoying some music.
Even if it's a crowded area and there is no parking lot I won't need to worry about that because they will drop me off at my location and wait me till finish to pick me up.
2- Know How much you will pay up front
When you ride a taxi or Uber you never know how much it will cost this ride specially if you are a new in town and you trying to enjoy your time out there, with Cooper Limo service you will know how much up front once you .reserve your ride!
Because our rates doesn't get effected by when you choose your ride in other words if its crowded or not we have no fare difference while with uber you might find the fares get higher at rush hour or if there isn't lots of car which will cause frustration for paying extra for no real reason.
While you travelling saving time is one of the major aspects we make sure we offer to our clients or at least we don't waste their time our professional drivers knows the city very well so they will make sure to use the right shortcuts and take you away from the crowded areas.
Also when you schedule your pickup you won't waste your time waiting your car to pick you while we will wait you on exact time to pick you up and drive you to your destination as fast as possible.
Have a Classy ride to the airport or from the airport on time
Worried about going to the airport on time or you have a meeting after your ride and you need a pickup from the airport no one is better than cooper limo will pick you up on time.
Carrying more than one bag or you have a friend with you so there is more than one bag don't worry we can carry all your baggage in no time even if you are more than one person we have a place for your baggage no matter how big it is.
Tired from long trip or you want to get ready for a meeting? Relax or check your work from the airport to your home or to your meeting don't worry about anything we will wait you to pick you up and drive you to your destination as fast as possible.
Don't park your car in the airport for days and be worried about the payment for the park just book your rides with cooper limo and we will pick you up on time with easy online reservation!
.
4- Celebrate your birthday or have a limo party
Planning for special birthday party? Then you need a special ride for you birthday so what else better than having a private limo for your birthday that makes you start your party once we pick you up with all of your friends and the fun starts right away.
Have your friends remember your birthday forever, with a great party in our Limo you don't even need to just go to the club you can have big cruse with all your friends dropping here and there and just having a big party in our limos which we prepare for you and all you friends.
Get a red carpet feeling by letting us drive you to your birthday party with your friends.
5- Kick off your wedding with in style
Rent the limo for your wedding is one of the most important tasks for the bride and the groom, weather you will rent it for just both of you or you have all your friends with you or the bride having her friends in one limo and the groom have another limo with his friends no matter how you want to plan it we got you covered with Cooper Limo wedding service.
Cooper Limo wedding service is ready to make sure your day as perfect as it could be with deep concentration for every small detail we know there is no room for error for any mistake in that day.
Planning to have a special photo shoot somewhere away from everyone just let us know where and relax with your bride or groom till you arrive for your destination with your photographer.
Not just that you can simply have a limo drive you all over the city so basically no matter what's your plan call us and cooper limo wedding service will make it happened.
For further info please visit https://cooper-limo.com/
I'm Nash Taylor i'm digital Marketing manager in Quad Marketing Solutions who is working also as a blogger
Article source:
https://articlebiz.com
This article has been viewed 837 times.
Article comments
There are no posted comments.