Mornington Peninsula Beaches to Visit
Author

Edmund Brunetii

Published

May 7, 2019

Word count

500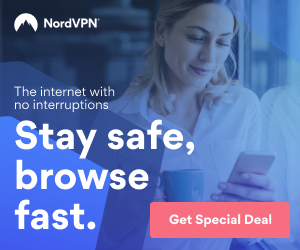 The Mornington Peninsula has no shortage of beaches for excited visitors to the beautiful location. Each one is beautiful and offers a different experience that makes your holiday more memorable and exciting. You'll also find many of the best restaurants in the Mornington Peninsula near the beaches to satisfy your appetite after a long day of adventures. Start the day off right with a good café in Rye, Victoria, then head out to see all the beaches the Mornington Peninsula has to offer.
Port Philip Bay Beaches
There are so many beaches in Port Philip Bay that you could check out a new one every day for a week and a half. These beaches are each unique, with their own biome and characteristics that lead to diverse activities and wildlife. Your beach options include:
•Frankston
•Mornington
•Dromana
•Mount Elisa
•Rosebud
•Safety Beach
•Mount Martha
•Tootgarook
•Rye
•Blairgowrie
•Portsea Front
•Sorrento Front
Ocean Beaches
To see nature in its full beauty, visit some beaches located in the Mornington Peninsula National Park. These include Portsea Surf, Sorrento Ocean, and Flinders Ocean Beach — but Shoreham and Point Leo are also in the area. Portsea, Point Leo Surf, and Sorrento Ocean are perfect for people that love to surf the waves. However, Portsea can be treacherous depending on the weather, tide, and other factors.
Each beach has unique amenities, such as:
•Tea rooms
•Boat ramps
•Play facilities
•Camping areas
•Coral reefs
Consider the beach activity you and your loved ones enjoy the most and you'll be able to find one that fits your needs in this area.
Westernport Bay Beaches
For the perfect place to set up camp for a picnic on the beach, try looking towards the beaches in Westernport Bay. Children can have lots of fun at Merricks Beach, where they can play in the sand and get plenty of sun. Balnarring Beach is another option that is populated with sand dunes and vegetation. There are caravan parks and picnics, barbecues, and camping are encouraged for all visitors. Yet another beach in this area is Somers Beach, the perfect family beach with lots of sand and places to barbecue and picnic with friends and loved ones.
After a long day of fun and beaches, take some time to visit a good café in Rye, Victoria and enjoy some local delicacies. Treat yourself and the family to fresh seafood and other dishes that make your mouth water by simply reading a description of the ingredients they contain. Be on the lookout for some of the best restaurants in Mornington Peninsula so that you don't miss out on any tasty treats during your stay.
Mornington Peninsula is home to many beaches, so it's a good idea to know your options and what you can enjoy in certain areas to help you decide which beach to visit. While some may be more popular, others are quieter and more peaceful, so you can relax and enjoy your holiday the way you want.
This article has been viewed 856 times.
Article comments
There are no posted comments.