Using modern cleaning systems to increase beer line cleaning intervals
Author

Ian Lee

Published

June 8, 2019

Word count

642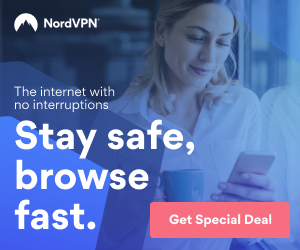 According to a report by Beer Quality, over 30% of UK brewing lines fail to clean their beer lines in the recommended weekly interval. Though beer cleaning is a less straining task- Amateurs in the trade find the activity treacherous. Those who have not cleaned for a long time, also face a challenge in ensuring proper cleaning of these systems.
Beer-producing companies with of lack of proper cleaning kits have to dedicate at least three hours weekly to clean their beer line equipment- But they can cut much effort by using high-quality cleaning kits. Most of these kits also works with free flow & metered systems to ensure that you attain higher standards of equipment's hygiene.
Amanda Amani, the Avani director, said in the Morning Advertiser that the rule for a cleaner system is not in the intervals- But in ensuring proper equipment cleaning. She adds that anyone can clean their lines in 3-4 weeks and still have a desirable quality.
As this is an industry player, it is a common happening to hear complaints from pub owners on the intense cleaning that their beer lines equipment needs. Most of these complaints come from users with low-quality cleaning systems, which hinders the production of top flavour beer. Besides getting a high quality and effective kit will safeguard you the extra time of cleaning the systems regularly, while also ensuring flawless.
Most proprietors also dread these tasks since they take much time and effort. As a result, most fail to clean these machines properly, which can easily change the flavours.
Wearing protective gear
When maintaining your equipment, you should first adorn a protective gear like PVC gloves, PVC apron, and goggles. Most cleaning fluids are poisonous and protecting your body and eyes against them is the perfect way of starting your job.
Clean after every 4-7 weeks
Most professional's provide professional cleaning services, which averts the need to clean them often. So far, most pubs using these services can clean their beer lines after 4-7 weeks and still achieve the same hygiene standard as those cleaning weekly. The positive sides of using these scrubbing services are good quality and clean beer.
However, to ensure high standards of hygiene, a professional has to implement the cleaning task since most pub teams are inexperienced to handle specialized cleaning.
For quality reasons, pub teams should not take it upon themselves to clean these beer lines for themselves- Doing so could seriously affect hygiene and flavor. Most top-notch kits also works with free flow & metered systems, which ensures that the cleaning services cover all beer lines systems.
Where to clean
When cleaning your beer line you should always start with the cellar and bars. You should then proceed to clean the sockets on the wall by removing the beer stains. When cleaning these sockets ensure you turn the gas off as it can seep to them, which can cause the taps to spit and eventually blow. This can happen since the socket is made of plastic.
Biofilm is a stain common in them and is resistant to most cleaners. However, with high quality and efficient system, you will easily rid of these growing microbes. All this ensures that your beer's quality is not compromised.
Beer hygiene level standards
Pubs with good beer hygiene and flavor have cleaner systems. The sockets, couplers, nozzles and outer cases should be clean at all times. Removal of biofilms is the main challenge for most beer systems i.e. they multiply faster making it harder to eliminate them. However, with the right technology and skilled personnel, getting rid of them will be easier.
Finally, do not forget to replace your beer lines periodically. The more you brew the more often you should replace these lines: once a year is a good time but chuggers require more replacements than the sippers do.
BeerSaver6 offers a digital system that uses coils around beer lines to delay the growth of yeasts, sugars, and proteins in beer lines. This guarantees reducing the beer line cleaning cycle to at least every 4 to 7 weeks depending on cellar conditions.
Article source:
https://articlebiz.com
This article has been viewed 1,229 times.
Article comments
There are no posted comments.