Homegrown Hero and Philanthropist gives something more valuable than money!
Author

Michael Nocks

Published

June 11, 2019

Word count

583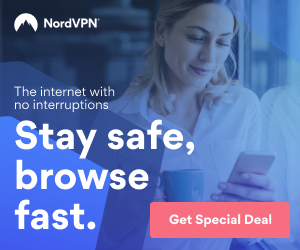 As I began my journey to find true leaders in the "unsung" world of giving back, I encountered someone that caught my eye and piqued my curiosity. His name is Dennis Morehead. Dennis Morehead, 47 grew up in a small town in Westchester County called Mt. Vernon in dual parent household with one brother and one sister. He is from modest beginnings but that is not evident by the impact he is having on many people's lives present-day. Dennis Morehead will tell you forthright that he's made many mistakes in life and credits God first and then his family's undying support for his 180-degree turnaround.
Coming up on the south side of Mt. Vernon was not easy for a "preacher's kid", as Mr. Morehead would often be teased, but his faith in what he learned about God in his early years gave him hope for a better future. Mr. Morehead's father instilled in him to always dare to be different. He impressed upon him not to try to be part of the "in" crowd but to be a leader in a world of followers. Mr. Morehead recalls hearing his dad say many times, "if you see a crowd of people running in one direction, go in the OPPOSITE direction." In spite of Mr. Morehead trying his hardest to be a good example to his friends growing up, many of them were killed at a young age. Some were involved in a criminal way of life while others were victims of being in the wrong place at the wrong time. This was all the more reason for him to follow his father's instruction but he did not turn his back on his peers. Even though he was never one to hang out on a corner or be in big crowds that gathered, he would stop by from time to time to check on the guys and invite them to a program at church or let them know that he was praying for them. Because of this, he had "street cred" without having to hang out in the streets.
Fast forward to 2019, Dennis Morehead is actively engaged in making a difference in the lives of many inmates of Bridgeport Correctional Center. He had the chance to visit several inmates there and to create bonds that transcended the facility. Even the distance that was between them and him. While working hard to push for prison reform to include the unfair treatment of inmates from the meals to inmate healthcare, he maintains correspondence with many inmates. Some of which have since relocated to different facilities. Mr. Morehead does this through letters, cards and setting up a phone account where inmates can reach him 24 hours a day, 7 days a week if necessary. Mr. Morehead is also trying to establish programs, with the help of his brother Greg Morehead, that will aid in the difficult transition from being an inmate to being a functioning member of society.
One thing that I've learned from this brief time getting to know Mr. Morehead is that even without massive fortune, one could impact a life more than all of the riches in this world. That happens when LOVE is involved. And Dennis Morehead believes with all of his heart that the love that he is able to show and that has been making a difference in the lives of so many that he comes in contact with, comes only from Jesus Christ. Let God be magnified!
I'm from a rural town in Connecticut called Cromwell. I've been traveling all over the country looking for life changing phenomenon to solidify our purpose on earth.
Article source:
https://articlebiz.com
This article has been viewed 1,067 times.
Rate article
This article has a 5 rating with 2 votes.
Article comments
There are no posted comments.