Smart Considerations before Investing on Crystal Glassware
Author

Tony Astely

Published

June 15, 2019

Word count

648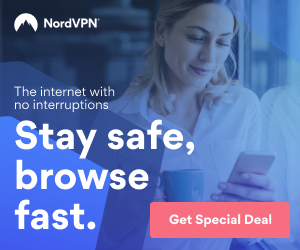 Glass and crystal items have become go-to accessories for home decor enthusiasts. Whether it is a large crystal vase or crystal chandeliers, from contemporary interiors to historic homes, crystal items are timeless beauties that go with any and every interior design scheme. Apart from being one of the greatest decorative items, crystal glassware like crystal glass jugs are also ideal for daily use as well as accentuates special occasions. Let's have a look at some of the popular crystal glassware items that every homeowner must add to their wishlist:
Crystal Decorative Pieces:
The fact that crystal items make great home decor items is not a new thing to home decor lovers. However, many new items with unique design and features have launched in the market manufactured by world-class crystal glassware dealers. Apart from vases, crystal candle holders, crystal garlands and votives have become the favourite accessories of decor lovers. They are chic and stylish, perfect to elevate the look of your room. Also, crystal dream catchers are one of the top trending home decor items that are trending this year.
Crystal dinnerware:
No matter ceramics is one of the most preferred materials when it comes to dinnerware but crystal glass crockery is also preferred by decor lovers. The sparkling cuts engraved in each of the crystal items uplifts the clarity of the items, no matter it's a dessert or just water. Crystal glass bowls are always preferred to serve exquisite desserts in English households. However, it is increasingly been used in different parts of the world inspired by the culture of England. Also dinner plates, large fruit bowls are some of other common crystal dinnerware items that add bling to any occasion.
Crystal Perfume Bottles:
Trendy crystal bottles with ground glass stoppers are the perfect pick for perfume lovers. These refillable bottles are classy yet chic and make a great gift as well. If you are innovative you can also use a perfume bottle as decorative pieces. Many perfume lovers believe that crystal jars are great to hold the fragrance for long.
Unusual Crystal decanters:
A crystal decanter is one of the significant barware however modern designers are coming up with unusual art pieces that literally becomes the centre of attraction in any bar setting. The range of functional wine vessels create a dramatic look and will definitely delight your guests.
No matter you buy a crystal vase or a set of crystal bowls, there are certain factors associated with crystal glass that you must know before investing. Let's have a look-
Purpose:
Before buying anything, no matter for luxury or necessity, you must know about the purpose of buying the thing. When it comes to crystalware, pick up the things that match your home decor and at the same time fulfils your need. For example, if you don't have a bar set up, buying a wine decanter is of no use. Rather you can buy fancy flower vases, chandeliers and other decorative items.
Quality:
After you are clear about the purposes of buying crystal items, it is very necessary to consider the brand from where you are buying and of course the quality of the products. There are many self-claimed good brands that promise to deliver quality products. It is better to review the brand, its products and experience in the field before you buy your chosen items. Also if you are buying it from an online store, make sure that the brand offers safe delivery options. Crystal glass items are fragile and in this respect, the brand must assure good packaging quality.
Price:
Last but not the least, crystal glass items symbolise luxury and it would not be fair for you to get these extravagant items in cheap pricing. Also, if you get hold of a brand that offers unbelievable deals, you must make sure that you have thoroughly reviewed the brand.
Brierley Hill Crystal is one of the most reputed brands when it comes to crystal glassware in the UK. The company deals in a wide variety of crystal items ranging from crystal glass jugs, home decor items, corporate gifts and more. Their collections are elegant yet meet the needs of modern buyers.
Article source:
https://articlebiz.com
This article has been viewed 1,502 times.
Article comments
There are no posted comments.