JAG Super Compact Pod - Fishing Review
Author

Boris Maskow

Published

July 11, 2023

Word count

455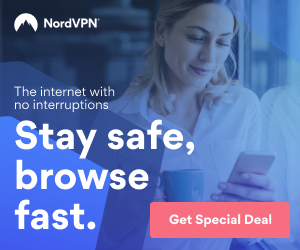 Introducing the Rod Pod JAG Super Compact Pod, a versatile and efficient fishing accessory designed to enhance your angling experience. Manufactured by JAG Products, a renowned name in the fishing industry, this innovative rod pod offers a blend of quality craftsmanship and practicality for discerning anglers.
Pros:
Compact Design: The JAG Super Compact Pod lives up to its name with its sleek and space-saving design. It allows for easy transportation and storage, making it ideal for anglers who frequently move between fishing spots or travel to different locations.

Versatile Configuration: This rod pod offers exceptional flexibility, allowing you to adjust the length, height, and angle of the pod arms according to your fishing preferences. Whether you prefer a low-profile setup for stealthy fishing or a higher position for better visibility, It accommodates your needs.

Sturdy and Durable: Crafted from high-quality materials, this fishing pod ensures durability and longevity. It can withstand the rigors of outdoor use, including adverse weather conditions and regular wear and tear, ensuring that it remains a reliable companion on your fishing expeditions.

Quick Assembly: The JAG Super Compact Pod boasts a user-friendly assembly process. With its intuitive design and straightforward instructions, you can set up the rod pod swiftly, allowing you to spend more time focusing on your fishing.

Adjustable Buzz Bars: The rod pod comes equipped with adjustable buzz bars that enable you to fine-tune the positioning of your rods. This feature is particularly useful when targeting specific fish species or when adjusting to different angling conditions.
Cons:
Limited Capacity: Due to its compact size, the JAG Super Compact Pod may have a limited capacity in terms of accommodating multiple rods. If you frequently fish with a large number of rods simultaneously, you might find this pod somewhat restrictive.

Higher Price Range: Compared to some entry-level rod pods on the market, the JAG Super Compact Pod falls into a higher price range. While it offers excellent quality and features, it might be a significant investment for anglers on a tight budget.
Price Comparison:
Carp Compact Pod is priced at a premium range compared to entry-level rod pods. Price starts at $89. However, it's important to note that the price is justified by the pod's exceptional build quality, versatility, and durability. Anglers who value these features and are willing to invest in a reliable and long-lasting fishing accessory.
This fishing holder, manufactured by JAG Products, is a top-tier fishing rod pod that delivers on its promises. With its compact design, versatility, and sturdy construction, it offers a seamless and customizable fishing experience. Although it may have limited capacity and a higher price range, its outstanding performance and durability make it a valuable asset for passionate anglers seeking reliable and versatile fishing equipment.
This article has been viewed 201 times.
Article comments
There are no posted comments.