Ostrich Oil for Hair Care
Author

Zoya Naqvi

Published

April 8, 2022

Word count

821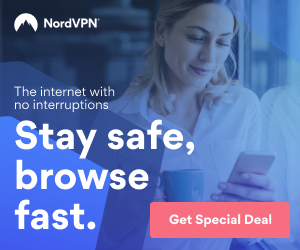 Ostrich Oil uses
Ostriches have been used for their meat, feathers, eggs, and oil for several years. They have been the biggest blessing in terms of resources for people all around the world.
Ostrich Oil has been used for skincare, haircare, lesions, and abrasions, to heal minor cuts, and for multiple health benefits for years. Ostrich Oil performs much better than a good deal of skincare and hair care products available in the market.
You might ask, what is Ostrich Oil? Ostrich Oil is the oil extracted from the healthy fats of an Ostrich.
Ostrich Oil is high in Omega-3, 6 (linoleic acid), & 9 (oleic acid), vitamins, and amino acids. Its molecular composition is the same as human sebum produced by sebaceous glands due to which it absorbs quickly into the skin and scalp, making it highly penetrative.
Ostrich Oil uses are so extensive that they can not be denied. It seeps deep into the lower layers of skin and scalp, heals and moisturizes the skin, reduces fine lines and pores, heals abrasions and minor cuts, relieves joints and muscular pains (including arthritis, rheumatoid arthritis, osteoarthritis, osteoporosis pains), strengthens the roots of the hair and hair shaft, moisturizes the scalp, provides shine to the hair, reduces dandruff and hair fall. Being anti-inflammatory, it reduces inflammation, redness, and itchiness. It's non-comedogenic and hypoallergenic, which makes it easier for people with sensitive skin to use it. It can also treat many skin conditions like Eczema, Psoriasis, and Rosacea.
Ostrich Oil for Hair Care
It might surprise you that Ostrich Oil can be used for hair like any other oil, but with so much more benefits than other oils offer.
Ostrich Oil conditions your scalp, hair, and beard.
It helps get rid of split ends.
It reduces dandruff.
It soothes the dry scalp.
It reduces hair fall.
It gives a natural and healthy shine to the hair.
It enhances the growth of hair.
Ostrich Oil contains Omega fatty acids which have multiple benefits for hair.
What are Omega 3, 6, and 9 you ask?
For proper functioning of the body, fatty acids are quite important for our hair, skin, circulatory system, and immune system. Our bodies can not produce Omega 3 & 6 but we can consume them in our diet and/or topically utilize them through things containing fatty acids like Ostrich Oil.
Omega-3: It is an essential fatty acid that helps maintain a healthy body and fights against cardiovascular diseases.
Omega 6: It is an essential fatty acid that helps stimulate skin and hair growth, strengthens the bones and muscles, and regulates metabolism.
Omega 9: It is a non-essential fatty acid that helps fight inflammation, has antiseptic effects, and eliminates bacteria from the system.
Omega-3 benefits for Hair
It moisturizes the dry scalp.
It reduces hair loss.
It strengthens the hair and thickens it.
It helps regrow the hair.
It nourishes the root of the hair.
It retains hair elasticity (reducing the breakage of the hair).
Omega 6 benefits for Hair
It keeps moisture in the scalp and hair.
It stimulates hair growth.
It strengthens the hair.
It improves eczema or any such conditions of the skin/scalp.
Omega 9 benefits for Hair
It controls water loss in the hair.
It makes hair softer and manageable.
Ostrich oil can eliminate dandruff, hair fall, and split ends. It controls the breakage of hair and makes roots healthier and the hair shaft stronger. It enhances the growth of the hair. Ostrich oil has the same pH balance as human skin, thus, it maintains the normal pH. Normal pH and thickness of the epidermis and dermis enhance the growth of hair.
How to use Ostrich Oil for Hair
Ostrich oil is fairly common in luxury products and cosmetic lines, but it's hardly a household name. Still, for those who use it for hair care, this underrated ingredient is delivering impressive results. Your next step? Find the best products with ostrich oil to meet your needs!
You can apply Ostrich Oil to your scalp and keep it overnight like any other oil. Wash it off in the morning as you do in your normal routine. It penetrates through the skin/scalp quite easily and nourishes the roots of the hair. It conditions the scalp, moisturizes it, prevents excessive itching, and gives a healthy shine to the hair.
Conclusion
Hair is the most important aspect of our personality. It is the most crucial part of beauty, especially when it is the first thing people notice in a person. Nobody likes to go out with frizzy, dry hair. Other than that, it boosts confidence and self-esteem when you're having a "good hair day''. A good hair day also elevates your mood. In short, keeping your hair in a good condition is important. That's why people take care of their hair. Ostrich oil, with all of its benefits, as discussed above, can be included in your hair care routine and easily replace your other hair care products.
Zoya Naqvi is a Best-Selling Author, Marketing Strategist, and Personal Branding and Visibility Coach. Formerly, she has been a full-time Recruiter, Employer Branding Expert, Social Media Marketer, Optimization Expert, Content Marketer, Lecturer (BBA + MBA), and Broadcast Journalist. Follow all socials @thezoyanaqvi
Article source:
https://articlebiz.com
This article has been viewed 1,474 times.
Rate article
This article has a 3 rating with 3 votes.
Article comments
There are no posted comments.