5 of the Best Home Dehumidifiers in the UK
Author

Erickson Newell

Published

April 5, 2022

Word count

501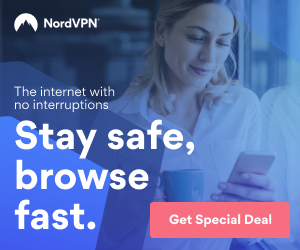 Allergies can be annoying. Humidity, dust mites, mold, and mildew can trigger allergic reactions. When you often suffer from these allergies, having a good humidifier can help.
How does a dehumidifier work?
Dehumidifiers work like a vacuum cleaner by sucking the air in the room, removing the moisture, and then blowing the air out without the humidity. The moisture goes to a collection bin that you must empty from time to time.
What are the benefits of a dehumidifier?
A dehumidifier at home or work brings about several benefits such as the following:
Lowers humidity in a room
The higher the humidity, the more prone to dust mites, molds, and mildew.
Reduce mold and mildew
Mold and mildew can grow when there is moisture in the air. It can spread fast and can cause health problems when not addressed immediately.
Remove odors
Sometimes a room has a foul smell; this smell is due to too much moisture in the air caused by mold or mildew.
Improve seasonal allergies
Dust mites, pollen, and animal fur can trigger an allergic reaction. By using dehumidifiers, the triggers that flourish in humid conditions can be lessened.
How to choose a dehumidifier
There are many options when choosing dehumidifiers. First, establish whether you will use it at home or office. There are simply two key factors in choosing dehumidifiers: water removed daily and efficiency.
Finding the best home dehumidifier in the UK
We have narrowed down the UK's top 5 best performing and in-demand humidifiers.
TTR 5200 Desiccant Dehumidifier
This humidifier is one of the most efficient and has a high dehumidification performance even at low temperatures. It has a steel housing with corrosion protection that withstands harsh environmental conditions.
Ughezz Dehumidifier 1000ml
The Ughezz Dehumidifier 1000ml is small and lightweight that you can move around the house whenever needed. It has a 1000ml tank, quiet, and one-touch controls. It is considered one of the easier ones to operate. Do not underestimate this dehumidifier because it packs a lot of punch and can clear mist in the kitchen or the bathroom.
Duronic DH05 mini dehumidifier
This compact and budget dehumidifier is ideal for small and enclosed spaces such as a windowless bathroom, a cabinet, or a cupboard. Since the water tank is only 500ml, it is best to use it for small rooms. If you are looking for something compact, quiet, and portable, this one is for you.
EcoAir DD1 MK5 classic desiccant dehumidifier
The EcoAir DD1 CLASSIC MK5 is a popular dehumidifier that makes it appealing because of its compact design. Despite its size, it can extract water with its 2-liter capacity tank.
MeacoDry Arete One
The MeacoDry Arete One consumes less energy and lower volume than its other competitors that are noisy and require too much power. Ideal for larger spaces and can work between 5 and 25°C.
Ecois.co.uk supplies a variety of humidifiers, dehumidifiers, and air cleaning solutions to help people adjust to the new normal and fight against COVID-19 and other viruses.
ECO INDUSTRY SOLUTIONS is a Lancashire-based company aiming to help businesses return to normal operation. We supply a wide selection of products in both high performance and home comfort settings to industrial and commercial businesses based in the UK. Our ranges include dehumidifiers, humidifiers, air cleaning solutions and air cooling technology.
Website: https://ecois.co.uk
Email: info@ecois.co.uk
Article source:
https://articlebiz.com
This article has been viewed 887 times.
Rate article
This article has a 5 rating with 1 vote.
Article comments
There are no posted comments.