Industrial Decor Style - 5 Ways to Incorporate This Style in Your Home
Author

Alecia Patterson

Published

August 21, 2019

Word count

717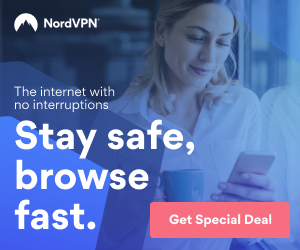 Industrial décor Style is all about being mature and rustic. The industrial-style décor greatly emphasizes the liberal use of distressed wooden elements and exposed steel that is most often complemented by exposed brick walls. However, depending upon your liking and personality, it can range from rugged vintage to modern rustic with cleaner lines with elaborate ornamentations.
The bold choice for furniture
For the genuine industrial décor look, at least one wooden table is a must-have whether it's a dining table, end table or a coffee table. Industrial style furniture emphasizes heavily on exposed steel elements, sleek chrome or coppers and raw or unfinished wood. A table can have exposed steel legs even if it's constructed all with the wood. The new trend of using reinforced concrete is gaining much popularity since recent times and looks incredible in appearance as well. Industrial chairs and sofas look great when made in a leather finish. However, for those who dislike leather finish can opt for linen upholstered chairs and sofas that look striking equally.
Industrial lighting (Modern vs Vintage)
Industrial décor style lighting primarily comes in two categories:
Modern- geometrical designs that come with grainy or brushed steel
Vintage- Old-world charm inspired lamps with flippant details and ornamentations
Also, one of the critical components that are often overlooked for industrial décor style lighting is the use of ceiling lamps that can be a single statement piece or a series of them.
Industrial bedroom décor
Industrial bedrooms exude cool and calm. The best way to experience the house-in-an-old-factory vibe is to include iron finishes, unpolished floors to add the artist's creativity and exposed brick walls. When all such elements come all together, it looks sophisticated, fresh and elegant. There are plenty of bed style options that will complement your industrial décor equally that ranges from exposed steel frame dressers to rustic wooden beds. The old-school furniture looks divine when embraced with contrast and combined with some add-ons such as a wood pallet that takes the whole industrial décor look to the next level. You can also mix the industrial designs with some modern touch to create an updated and fresh vibe that feels inviting and warm. The industrial night stands are brilliantly made of wood and combined with the metal or pipe stands and ultimately enhances the industrial vibe.
Industrial storage for organization
For the best industrial storage solution, find yourself something that is both aesthetically appealing and practical as well. From the sturdy modern industrial style to the raw charm of vintage originals, you always have something to keep your guests spellbound with their presence. There are plenty of options to choose from; some of the shortlisted are:
A 50's shelving trolley: an ideal thing that enables flexible living and is useful at the same time. From moving books to kitchen crockery, it is a perfect choice for storing and moving such things.
A metal storage unit: This is a perfect way to hide away letters, stationery and much more in a creative way by introducing this unit to your space that will brighten it up with its vintage appearance.
Industrial vintage locker: the charm, the simplicity and the character, all in one.
A metal plate rack: This is a great way to add an industrial-chic edge in addition to providing storage of your kitchen items.
The options are vast when it comes to industrial décor style organization and storage such as ladder shoe rack, distressed wooden crate spice rack, bathroom storage rack and vintage utensil storage etc.
Industrial Shelving
Industrial shelving is a great way to add a bit of industrial style to your decor and creating a clutter free environment. Industrial shelving usually have a pipe fitting base or some kind of rustic metal. We suggest using it in your kitchen rather than upper cabinets to add a modern clean lined clutter free touch. Use shelving anywhere you would like to accessorize as well such as in your living space, bedroom bathroom or study. The sky is the limit when it comes to industrial shelving.
Conclusion
Well there you have it! Industrial style is all about function and incorporating the old with the new. We hope this article will help you create and incorporate industrial style into your home.
About the Author
Alecia has always been passionate about Interior design as long as she can remember. She also studied interior design and has been an interior designer for over 19 years.
Article source:
https://articlebiz.com
This article has been viewed 730 times.
Article comments
There are no posted comments.