8 Inexpensive Home Improvements for Those on a Budget
Author

Emily Smith

Published

September 7, 2019

Word count

587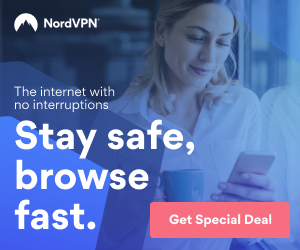 Unfortunately, not all of us are equipped with the means to carry out a full home renovation project like the ones you see on Grand Designs. Alas, there are plenty of home improvement tricks that you can pull off to revive your home without spending more than a tenner.
Freshen up the kitchen.
If you've got a white marker pen lying around the house, apply it to the filler between your kitchen tiles to brighten and enhance your tiles. Now that your tile border stands out, guests will struggle to ignore the difference and won't be able put a finger on what has changed in your kitchen.
DIY down lighting.
To create a cosy and ambient atmosphere in the kitchen, most homeowners opt for down lighting as it is softer. However, down lighting requires a considerable amount of work to measure the correct spacing, carve the correct sized holes into the ceiling, and have them fitted. Thankfully, you can easily create the same effect by fitting some standard light bulbs above your kitchen cupboards. From there, the cupboards will act as an obstacle to cascade shadows across the room and soften the lighting.
Replace the welcome mat.
A simple and affordable change that has guests noticing differences in your house from the get-go. This is particularly effective if you have a new and consistent décor theme throughout your house. Ultimately, it helps to establish the theme from the very beginning.
A little TLC for your leather furniture.
Again, a little thinking outside the box can go a long way. Shoe polish, for example, is an excellent product that can be used to clean and scrub up your favourite pair of leather dress shoes. It can also do the same job for your leather sofa. With a buffing cloth and some shoe polish, you should be able to breathe new life into your leather furniture by removing the scuffs and adding a fresh shine.
Add a splash of colour.
Especially successful for homes that favour the muted and neutral colour tones. One of the simplest changes is placing fresh flowers around the house after cutting them from your own garden.
Smart storage.
The key to organising your clutter and maintaining the minimalistic look is smart storage. A drying rack, for instance, is ideal for freshly cleaned cutlery, hollow coffee tables are excellent for toys and books, and aesthetic linen baskets are great for dirty clothes and electrical items.
Remove carpet stains.
Another home cleaning hack to add to your list. This one will save you wasting money on expensive and novelty cleaning products. Shampoo is first and foremost a hair cleaning product but has been used time and time again as a carpet cleaner. All you need is a soft sponge, shampoo, a dustpan brush, and you're good to go.
Renew your outdoor garden.
Adding edging between your flower beds and lawn is the perfect way to make a difference and create an abstract look. Again, edging doesn't have to be expensive to look bespoke. You could use scrap wood, empty glass bottles, or abandoned wooden logs, or even stones bricks.
Small changes and improvements to your household won't go unnoticed, and you won't have had to spend your life savings for them to be noticed. If you have a few additions or amends that you'd like to make to your home, have a think or do some research to find suggestions of how to do this on a budget.
This article has been viewed 718 times.
Article comments
There are no posted comments.