Legal Advice for your Retirement
Author

Janice Fergusson

Published

September 14, 2019

Word count

609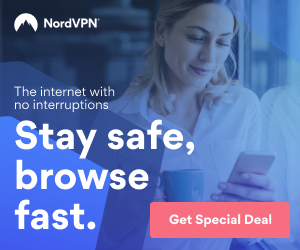 By the year 2040 one in 12 of us in the UK will be aged over 80. Currently, approximately 20% of the Scottish population is of retirement age. Many of those people are still extremely fit and active and are enjoying their retirement to the full. We all wish to have a long and healthy retirement, however, we believe it makes sense to plan for your future especially whilst you are in a position to make the best decisions for yourself. Everybody should put in place plans for future care, and legal protection to look after their affairs.
POWER OF ATTORNEY
This is a very useful legal tool which everyone should consider putting in place. By making a Lasting Power of Attorney, you are able to choose who will have the legal authority to manage your affairs and speak on your behalf, if in the future, you lose the capacity to do so because of physical illness, frailty or mental health issues.
It is a comfort to know that one or two people whom you trust completely and who know your preferences and life choices, will be able to stand in for you when you are in need of help.
A word of caution.
We advise against having joint Attorneys. By all means, have more than one who can each act for you alone but it can be complex if two people have to be present together at, say, a bank branch, in order to take any action.
There are two types of Lasting Power of Attorney; one dealing with property and finance and the other concerned with health and welfare matters.
Your solicitor will be able to provide you with the best legal advice for your circumstances and needs.
CARE HOME PLANNING
You may be lucky and remain fit and well throughout your retirement. You may even be certain that you will not require the services of a care home. However, none of us really know if our health will remain, so we believe it is wise to be prepared. If you have thought about what you want while you are still fit and healthy, it will help your family hugely if your health does deteriorate. Advice from your solicitor can help smooth the process of choosing to move to a care home. They can help in the following ways:
Write a Will which helps preserve your assets for your family and minimise care home costs.

Help you budget your money and arrange for all your bills to be paid.

Deal with your state benefits and apply for additional benefits if you are eligible.

Sort out your tax affairs including Income Tax.

Deal with the Local Authority on your behalf.
WRITE A WILL
It is extremely important to write a Will, even if it is very straightforward and simple. Once done it means your wishes will be granted no matter what happens in your future. Your assets, no matter how small or large will be passed to your chosen beneficiaries according to the terms specified in your Will.
Making a Will is relatively quick and simple. It can also give you peace of mind, knowing that your affairs are in order, so that everything will be straightforward for your family and loved ones. Some Solicitors will help you write a standard Will for a fixed price and will also store your Will.
We strongly advise you to take advise from your Solicitor while you are fit and well so that you can have peace of mind that all your affairs are in order.
Enjoy your retirement!
You deserve it. And we hope you remain fit and healthy for a very long time.
This article has been viewed 1,188 times.
Article comments
There are no posted comments.