Top 10 Bohemian Décor Ideas
Author

Alecia Patterson

Published

September 20, 2019

Word count

496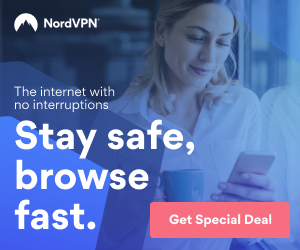 Bohemian or Boho décor is a classic, cool and relaxed way of decorating any living space. Usually, this style is affiliated with constant travelers, writers, and actors. Bohemian themed rooms often have certain similarities but no two rooms are ever completely alike. While there are no rules to bohemian décor, Boho style often copies the specific lifestyle by combining objects, colors, and patterns from many areas of the world. Here are a few boho décor ideas that can easily transform any room and give your room an instant makeover that you want.
• Use of Stencils
Stencils are the quickest way to transform any living space. Add different textures and patterns to your walls, curtains, and even stair treads. Especially Moroccan and African Kuba stencil designs are used as an interior design choice with a bohemian theme.
• Everything Braided
Another interesting idea can be braiding, for example, braided curtains, and braided quilts, braided comforters, and even braided wall-mounted accessories. You can put your unique spin by adding a different texture of fabrics, different braid styles and playing with colors as well.
• Worn out furniture
Search for different vintage furniture pieces that are a little worn or have a little wear or tear, in thrift or second-hand stores. This can give your room a lot of character while being consistent with the bohemian theme.
• Repurpose and DIY
Where a lot of interior themes focus on new and store-bought items, bohemian theme finds its identity in old, repurposed and homemade stuff. DIY is also a very integral part of this theme and as it is quite relaxed and vibrant at the same time you don't have to be worried about being perfect in your projects.
• Colored glass and frames
Instead of hanging boring and simple mirrors and frames, you can add patches and patterns of color to them and make a quick and worthy addition to the boho interior.
• Choose a theme
You can choose your style within this theme. Decorating this way will make your house look more consistent and unique to your style, e.g. you can choose your style to be more glass, metal or wood centric or you can even choose different color combinations as your theme.
• Accessorize
Give every room your unique character with jewels, rope swings, rugs, and lamps, etc. while staying true to the main theme and your style.
• Add character to the ceilings
While focusing on the walls and the room, ceilings are often overlooked. You can add color and pattern the ceilings as well.
• Indoor plants
Addition of plants inside, will not only increase the aesthetics of the room but also the air quality. You can stay true to the theme by adding creative touches to the pots and their placements.
• Lighting
Proper lighting can unify your efforts, and you can even see this as a design opportunity. Use multiple lanterns, candles, and lamps. They can not only provide light but also double as decorative items.
This article has been viewed 860 times.
Article comments
There are no posted comments.