Want to Study Abroad? Check out the pros and cons of studying abroad!
Reference & Education → College & University
Author

Adna Jon

Published

October 5, 2019

Word count

850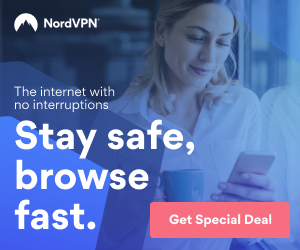 Introduction:
Have a dream of studying abroad? Already know the pros and cons of studying abroad yet? If so, this article will let you know more. Thus, you can decide whether you want to study abroad or at home.
Pros: International Friendship Network
Studying abroad will make you have many friends from different countries. You will have the opportunity to expand your network internationally. So, your friendship has become very broad.
The advantage of having friends from different countries is that you have the opportunity to network internationally. You can get a job abroad that comes from your friend connections or you can start a business on an international scale.
In addition, if you have a dream to become a diplomat, having friends abroad will make it easier for you to pick up your dreams. Because the international network will be a plus in your appointment as a diplomat abroad representing your own country.
There are many other benefits that you will feel by having international-class links. Try to imagine for yourself the pleasure of having an international network.
Pros: Greater Employment Opportunities
Another benefit that you will feel by studying abroad is having the opportunity to work more than those who study at domestic universities. Because many companies need overseas graduates to develop the company.
One of the skills needed is the ability to communicate in a foreign language fluently. This is important for a company, especially a large company because every company sometimes has overseas clients.
In addition, as an international college graduate, you are accustomed to being a fighter because you have to survive in a foreign country. That ability makes you stronger and stronger when exposed to various challenges that exist at work.
Pros: Giving Different Perspective Thinking
As an overseas student studying in a foreign country, you will learn many things. One of the things that you will get outside of the lecture is a new perspective in seeing things.
Your way of thinking will be different because it will be influenced by association with students from other countries. In addition, the spirit of nationalism in you will be greater than students studying at domestic universities. Because every college abroad must be an event that requires you to introduce your home country to the local community.
During the event, you will definitely be encouraged to present your country as well as possible. Doing so certainly makes the spirit of nationalism within you flare-up.
Not only that, you will be able to think out of the box that is different from the thinking patterns of your country people in general. That will help you in the realm of work. You can see problems that cannot be seen by others and find solutions.
Cons: It's Difficult to Go Home When Homesick
One of the things that you will find difficult to do when you study abroad is to go home. Because, to return to your mother homeland, you need a very large fee. Moreover, you have to buy a round trip ticket. Of course, the cost will drain your pocket money.
The difficulty to return home will be very torturous when you are feeling homesick. You can't cure the feeling of 'missing home' with just a video call with your family. There must be something different and making communication with video calls doesn't cure your homesickness.
Cons: Difficult to Arrange Official College Documents
It is important to know, the difficulty experienced by overseas graduates returning to their home country is to take care of important documents from the tertiary institution where they study. Because not all universities abroad have been recognized by the Ministry of Research Technology and Higher Education and the National Accreditation Board for Higher Education (BAN-PT).
So, when you want to apply for a job as a civil servant (PNS) or lecturer, you need to make an accreditation certificate for the college where you study abroad. Managing documents like this will be very troublesome.
Moreover, if the university where you study does not have a network of cooperation with your own country. You have to take care of it manually by making contact with your home campus.
Cons: Scholarship Rules Too Strict
For studying abroad, there are indeed many scholarships scattered. However, once you get it, you will be burdened with many responsibilities that you must fulfill.
Starting from a standard high enough to keep the scholarship funded until the provision of making a report to the scholarship provider, either in the form of essays or travel notes. If not fulfilled, your scholarship can be terminated just like that by the scholarship provider.
For this reason, many students studying abroad are very guarding of their grades. They will even rarely experience tourism in the country where they study because the focus is on maintaining college grades so they don't drop.
That's the discussion of the pros and cons of studying abroad. Hopefully, this explanation of the pros and cons of studying abroad can be very helpful for deciding where to study. Whatever the decision, of course, it must come from a very mature thought.
Author Bio
Franklin Jone is the author of this blog post. She has written many articles to help students. She is most experienced and working as a member of the UK Assignment Help for the last seven years. She has a keen interest in blogging to share her experience and information regarding career, education and personal life.
Article source:
https://articlebiz.com
This article has been viewed 1,217 times.
Article comments
There are no posted comments.