The Reasons Why Video Marketing Must Be The Next Step In Your Business
Arts & Entertainment → Television / Movies
Author

Robert Green

Published

October 9, 2019

Word count

713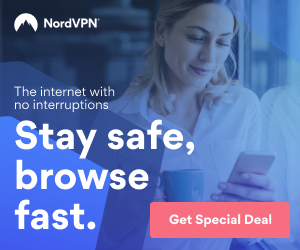 Today there are several ways that any business can use video in their marketing campaigns. In fact, video is fast becoming a prerequisite for many companies for the simple reason that people in the digital age want to see digital marketing rather than traditional marketing. Certainly, advertising in magazines that cater to your particular market can certainly be useful, but it can also be very costly.
Furthermore, when you take space in a magazine, at best your advertisement is going to be seen for a month. In other cases, it may be a week. If it is in a daily paper, your advertisement is here today and – quite literally – gone tomorrow.  The difference between that and a video is that your video can stay on your website for as long as you wish, and you can use other forms of advertising to drive traffic to it. You can also put your video up on YouTube, for example, and provided it is relevant to a search, will be found for a long time to come by people who are actually searching for whatever it is that you sell.
Another way of using a commercial video production is as a pre-roll campaign. We have all seen these. This is where your video is shown prior to other content. So the viewer may have clicked on a news item, a website link, or whatever, and before he or she gets to see what it was that they clicked on they see your video for 15 seconds, or 30 seconds.
More and more people are getting information, news, or entertainment from the internet, and you need an internet marketing campaign in order to keep your name in front of your potential customers so that you can stay competitive. A pre-roll video campaign is proven to help your brand presence, because it is used by many major companies, and they wouldn't be doing it if it didn't produce results. A pre-roll campaign serves to widen the scope of your company's web presence, and – let's face it – that is where your customers are heading more and more today. Commercial video production in London can provide a dynamic way to introduce your products and services to a new market.
If you have a bricks and mortar business (yes, they do still exist!) you might want to consider moving some of it online. If you can supply and deliver your products to customers who order online, it is another string to your bow, especially if you are a high street business which is being hemmed in from all sides at the moment. You pay high rent and rates, and yet companies like Amazon who pay very little pro rata, since their premises are out of town, are increasing their turnover every day.
A video of your products or services can bring in another source of income as the current one is under pressure. Multiple streams of income mean that if one dries up or slows down you still have a business. So if the footfall in your high street is slowing down, you need to find another way of attracting customers. Certainly, it's a tough old world out there, but we need to be where the customers are, and increasingly that is online.
Why?
Because everybody wants things "EASY". Yes, many of us still go to the supermarket, but companies like Ocado (part of Waitrose) are making inroads by delivering your week's groceries to your door. And that makes it EASY for the customer. They don't have to go anywhere, do anything, pay for petrol, find somewhere to park, and all the rest of it. They just go online, search the website for what they want, pay by card, and the next thing that happens is that it arrives at their door. Certainly, you can call it laziness if you like, and it is, but if that is the way the customer is heading that is where you have to be.
This is why video marketing should be the next step in your business. Apart from any other consideration, it is not nearly so expensive as you might imagine. You just need to partner with the right company to create the right video that gets results.
This article has been viewed 1,443 times.
Article comments
There are no posted comments.