7 Different Types of Crystal Glass Decanters Homeowners Must Know
Author

Darryll Hemmings

Published

October 28, 2019

Word count

643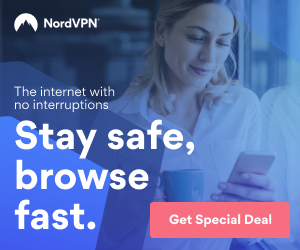 Crystal glassware is timeless and has been regarded as a symbol of aristocracy and elegance since time immemorial. Eventually, crystalware has become more accessible and it is something that every homeowner owns with pride. Apart from home decors, crystal glass items are regarded as bar cart essential and it is not something that is just reserved for fancy hotels and bars. If you have a bar set up in your home, you can easily create an edge with just investing in some specific items. A bar cart must essential contain glasses, ice bucket and most importantly crystal glass decanters. 
While many homeowners usually don't regard decanters a must-have, but if you value aesthetics and want to enjoy drinking lavishly, you will need a few classy and attractive bottles. Even if decanters may or may not add worth to your lifestyle, they can certainly enhance the taste of wine or other liquors. If you don't have a fair idea about decanters, here is a guide in choosing the most appropriate decanters for your bar cart or set up. Let's have a look at the following-
Vodka Decanter
Decanters are one of the most popular spirits consumed all over the world. Decanters that are specially made for storing vodka are uniquely designed. Especially you should focus on the quality of the lid before as it prevents the spirit from evaporating. Vodka decanters made from crystal glass is recommended for it is both aesthetically appealing and functional. 
Novelty Decanter
Novelty decanter is versatile and can be sued for vodka, grin and whiskey. They come in various shapes and sizes yet the most common ones are grenade and skull decanters. As the names suggest, grenade decanters come in the shape of a hand grenade and are used for serving whiskey. The natural cork stopper that a grenade decanter has is made from sturdy glass and preserves the spirit. Skull decanters are one of its kinds and are a unique decanter shape that is used in various bar setups. The decanter has a shape of the skull that gives an eerie feel and is mostly used in gothic-themed parties and Halloween bashes.
Gin Decanter
Gin decanter is specially made for storing gins. As gins are colourless, the decanters that are crafted from un-textured glass that delivers a magnifying effect. Mostly gin decanters are square-shaped and a few have subtle cuts in them. The standard size of a gin decanter is 8.25 inches and its width is 3.5 inches. Various crystal glass dealers also offers customizable options where you can get your name engraved on the decanter. 
Slightly Twisted Decanter
Certain crystal decanters are gently twisted and this subtle twist is its USP. While they are very quirky, yet makes great gift items for anniversaries and birthdays. Such twisted decanters are made from thick glass and its curved shape sets it apart from the other kind of decanters.
Tequila Decanter
For all who hosts a lot of parties, a tequila decanter is a must. This specific decanter is made in such a way that it provides aeration that takes away the excess bitterness of the spirit. Tequila decanters are specially made from Italian glass and typically measures 10.75 in height.
Square Glass Decanter
A home bar set up is incomplete with square-shaped decanters. No matter you want to create a vintage ambience, deliver a posh ambience, square-shaped decanters are genuinely a bar cart essential. 
Globe-shaped decanters
Last but not least, another very popular decanter design is the globe-shaped decanters. They are extremely appealing and ideally used for decanting rum, whiskey, vodka and gin. 
In a nutshell, if you are planning to buy a decanter for your home bar setup, you must not only consider its outer appearance but equally pay attention to the functionality and salsa the base material to make sure your spirits doesn't lose its taste.
Brierley Hill Crystals is one of the most trusted brands in the United Kingdom that deals with handcrafted crystal glass items. They specialize in a wide variety of items like crystal chandeliers, drinkware, crystal glass decanters, trophies, vases and more. The brand also offers the most competitive rates in the market.
Article source:
https://articlebiz.com
This article has been viewed 1,516 times.
Article comments
There are no posted comments.