Apply for India tourist visa?
Travel & Leisure → Travel Tips
Author

Loretta Martin

Published

November 13, 2019

Word count

610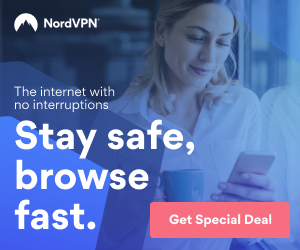 The India tourist visa official document that allows foreign travelers to the entry into and across the Indian territory and is electronically linked to your passport.
Everything you need to know about that India is here we have tried writing about everything you may need help with for your trip to India for getting an Indian e-tourist visa. India tourist visa applies the online Indian e-visa system. It is available for Nationals of 167 countries around the world. International travelers who plan to visit India for sightseeing, recreation, or relatives can apply for the India tourist visa or e-tourist visa India. Our Services of India tourist visa is completely online and doesn't involve any intermediary or agents. The applicants are advised not to share their personal information with any unauthorized website or agent as it may lead to your personal data privacy.
Eligibility for India tourist visa:
International Travellers having Passport or origin may please apply for regular Visa at Indian Mission.

Passport should have six months' validity from the date of arrival in India. The passport should have two pages for stamping by the Officer.

International Travellers must have a return ticket or journey ticket, with enough money to spend during his/her stay in India.
4.International Travellers whose main objective of visiting India is sight-seeing, short duration medical treatment or casual business visits.
5.Not available to Diplomatic Passport Holders.
Not available to individuals endorsed on Parent's/Spouse's Passport i.e. each individual should have a separate passport.
The validity of India tourist visa:
The Indian e-visa for tourism is valid for 60 days from the date of arrival in India while as Indian conference e-visa is valid for 30 days.
Two entries are allowed for India tourist visa.

A maximum of two visits is allowed in one calendar year.

The validity of the India tourist visa will be 365 days from the date of the grant of ETA.

Multiple entries are permitted for the India tourist visa.
Example: If 30 days ETA granted on 10 September 2019, an applicant can enter India before 9 October 2019 any date. If he/she will arrive in India on 25 September 2019, he/she can stay in India until 24 October 2019.
Documents required for India tourist visa:
In order to submit your application, we require the following documents:
A digital copy of the bio page of your passport in PDF format should be submitted.
A digital passport photo in JPEG format with proper format.
A credit/debit card or PayPal account for the payment.
The Indian e tourist-visa is not available to Official Passport Holders. You will also be a colored passport-sized photograph of you that was taken recently. Its size should not be more than 3MB. The background should be white for clarity of the image.
India tourist visa fees:
India as a travel destination from the exciting history and its trailing architectural wonders to the colorful and rich culture and the delicious food. But one of the most important virtues of traveling in India is that it offers experiences at prices for any type of traveler, backpackers and luxurious vacationists alike.
In India tourist visa you have to pay two types of fees:
Government e-visa Fee: Government fee is charged by the policy of the Government of India.
Visa Service Fee: The Service fee is charged for helping you to get e-visa as rapid as possible.
Note: Both types of India e-tourist visa service fees are non-refundable as it is for the process of the application form. If you make a mistake in the process of applying and you have to repeat the process, you will afresh. That is why you should ensure you fill in the forms accordingly.
This article has been viewed 1,340 times.
Rate article
This article has a 5 rating with 1 vote.
Article comments
There are no posted comments.