Henderson County Vineyards
Author

Liam Kirk

Published

November 27, 2019

Word count

492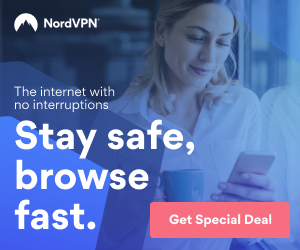 I first came to Western North Carolina in 2006. The beauty of the mountains & forests made me yearn to return. The opportunity arose and I did not hesitate. I am fortunate to live in a house with a spectacular view. I lived my life in the Midwest until 2011 when I stumbled across a home in Henderson County.
Asheville has grown tremendously as a tourist destination. Originally, the Biltmore Estate was the big draw, however the city itself has added enough secondary reasons to visit, tourism is creating many growth pains.
The hiking & camping activities have made WNC a destination for outdoor enthusiasts. The microbrew scene developed slowly from the 90s, eventually exploding by 2015 with the addition of Sierra Nevada & New Belgium. Local restaurants have raised their game by recruiting top chefs - good food keeps the tourists coming back as well as trains young local talent for culinary expansion. Hotel expansion to accommodate the increasing tourism has threatened the expansion of affordable housing for workers needed to support all the infrastructure. And a huge interstate expansion, long delayed, must be started now, otherwise constant gridlock may end the tourism buildup.
Quietly, to the south, Henderson County is thriving. The city of Hendersonville boasts a Southern charm of respectable restaurants, a growing brewpub scene, and main street festival scene that brings in annual repeat tourists. Agriculture support of Apple farms is important to the local economy. Suddenly, another agricultural breakthrough is the appearance of new vineyards as word spread a new Napa county may be rising. Interesting enough, the grape farmers are looking to Europe for layout advice, not California.
The top existing Henderson county vineyards are: St. Paul Mountain, Point Lookout, Burntshirt, Overmountain, Welborn, Victoria Valley, Parker-Binns, Mountain Brook, The Winery at Biltmore. Four new vineyards in the county are Stone Ashe, Marked Tree, Sawyer Springs, and Corkscrew Willow.
Beside the usual wine tasting events, vineyards host parties and wedding events. Henderson county encourages agricultural expansion. The vineyards bring great flavor and the expansion of many industries that support the community.
In the early 90 I worked with a German whose family owned a Riesling vineyard near Trier Germany. Apparently the steep slope, dry conditions and mild weather are excellent to produce certain wine. I enjoyed wine in the 90s, since women preferred it over beer, I found it wiser to drink as they do than to follow my taste buds. Interestingly, Asheville is known as Beer City due to brew pub growth in the last ten years. Sierra Nevada has become a top tourist destination. And Hendersonville is quietly becoming Beer Town. I am living in the best of both worlds.
I am excited by the vineyard growth. The local economy is well supported by existing tourism. Adding to agriculture expansion will have a positive impact to local housing value. I intend to promote this expansion since it means my home value will increase. The future looks bright for Henderson County North Carolina.
This article has been viewed 1,417 times.
Article comments
There are no posted comments.