Places to Visit at Night in Phu Quoc, Vietnam
Travel & Leisure → Travel Tips
Author

Maia Nolan

Published

February 2, 2020

Word count

1,106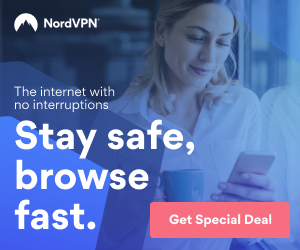 Phu Quoc is an excellent place to relax during the day as well as at night. Some restaurants serve different types of foods at night, and bars on the beachfront. Clubs are also frequent in the city too. Phu Quoc is famous among travelers travel to Vietnam for visit. The nightlife offers a variety of activities to satisfy different types of personalities. The customer in these places is a mix of locals, overseas visitors, and Vietnamese's tourists.
Here are best nightlife phu quoc places to visit:
The Dinh Cau Night Market
The night market attracts many people at night. The shopping is impeccable, and the street foods are fresh and tasty. In most scenarios, many people come to the city, as a last resort. As such, this is the perfect time and spot to purchase items before you go back home.
The Dao Ngoc Water Puppet Theater
Do not leave the city before you visit this theater. Here, you will enjoy the art of water puppetry, which you can only see in Saigon and North. Mr. Ha Luong Thuan, the Vice Professor of the Irrigation Department, invested in the theater. The Thai Binh artisans play the theater using traditional water puppetry artistry. The theater is situated at 129 Tran Hung Dao Street in Duong Dong Town. The theater can accommodate up to 150 people. Two performances are held here every evening, but there are three performances on the weekend. The charges for adults VND 150,000
Itaca Resto Lounge
The lounge attracts many clienteles of stable diners because of its expansive range of foods and drinks. The lounge looks stylish, and the perfect spot to have fun at night. It features a patio-style bar and nicely-lit courtyard with a lot of wooden tables, and cushioned seats. There is also an indoor dining area designed with fairy lights and heat lamps. Performance by resident DJs starts from 8 pm local time. A jug of potent sangrias may range from VND 450,000 to VND 550,000. If you are hungry, the lounge offers some tasty tapas accompanied with cream sauce and spicy prawns at only VND 195,000, tuna tataki at VND 175000, and onion omelet served with Spanish potato at VND 140,000.
Night Squid – Exciting experience
At night, the entire island becomes quiet, although the seas remain active, thanks to the fishers who stay awake to hustle using their sparkling lights. You can take advantage of this and get to experience a night squid with other travelers. You can even help in fishing swordfish or bluefish.
Ong Lang Beach – Walking the beach to see the night view
The Ong Lang beach is situated outside the flow of life. It is a tranquil yet wild place. The beach is long with white sands and interrupted rocks, which creates a magnificent landscape, an image of the wind, sky, stone, sand that tourists want to remember for the rest of their lives. The beach is situated between Duong Dong Town and Ganh Dau Beach, on the west side of Phu Quoc Island. The beach lets you enjoy the romantic night sea, sandy beaches, and the fresh sea air. If you are tired of the beach, there are many bars and restaurants where you can go and grab something to eat or enjoy your favorite drink.
Rory's Beach Bar
This Rory's beach bar comes with a spacious open-air wooden deck with amazing views of the seas and islets. From November through to March, which is the high season, the bar hosts DJs and live bands, and also bonfires and football tournaments on Long Beach. The bar served beers on tap, tropical cocktails, and wines. The food menu is made of western fare and seafood. The quiet environment and excellent services make the bar a to-go-to spot for Phu Quoc backpackers who want to unwind after a busy day of exploring the Island.
Mango Bay Resort Beach Bar
The Mango Bay Resort Beach bar makes a perfect chilling spot for Phu Quoc Vietnam travel enthusiasts who want to enjoy a special evening on the island. The beach bar is a specialist in innovative cocktails alongside salads, pizzas, gourmet tapas, meat, and grilled seafood. The bar is open every day. There is enough space for everyone here: the alfresco terrace and dining area with 360 views of the Ong Lang Beach. Charges start from VND 115000. Cocktails served at the bar include mango mojito, Vietnamese Caipirosko, and Phoenix.
BitterSweet Bar
The BitterSweet Bar is situated near the Salinda Resort Phu Quoc. The place is famous for its signature cocktail list. You will love the music here, no unnecessary noise, but a laidback and quiet nightlife venue. Popular drinks include Kristen Sour, The Symphony, and Learning to Run. Food options, however, are quite limited to popcorn and nuts. So, it is only advisable to come here when you are not too hungry.
Lion Garden Beer Club
The beer club is located within Duong Dong. It is the biggest nightclub on the island. The bar features an outdoor patio and a restaurant. The club also has a conspicuous dancefloor and a stage for the resident Dj and anyone who would care to dance. The genre of music playing here is mostly electro, dance, and EDM. You can enjoy Saigon draught beers, Sapporo, Tiger, and Heineken. Charges for drinks start from VND 18,000 to VND 279,000. There is also a wide selection of imported beers from Holland and Belgium.
Happy Buddha Club
This club is a recommendable destination for people who want to mingle and have fun the whole night. The Happy Buddha Club was established in 2010. The club opens only on Saturdays, but it is usually flooded with fun-loving travelers and locals, thanks to its cheap drinks and free entry. There is a different genre of music that is played here, including Jazz, deep acid, techno, fusion, deep house, world music, and house tunes. The nightclub is located along Tran Hung Dao Street and only five minutes from Cau Rock by car.
Rabbit Hole Irish Bar
It is one of the places you ought to visit at night while on Phu Quoc island. There are many things to keep you entertained here: classic Nintendo games, pool tables, dartboards, Connect-4, Jenga, poker and so much more. Also, there is tasty comfort food and drinks, as well as house music and nitrous balloons. There is a spacious lounge for you and your friends to sit and have fun. However, be moderate in everything. Phu quoc nightlife ladies take place on Thursdays, where ladies get to enjoy free promotions for cocktails. For a happy hour, it is from 6 pm to 10 pm every day. Cocktails are usually sold at a 20 percent discount.
This article has been viewed 1,103 times.
Article comments
There are no posted comments.