The Best Nightlife Activities in Mui Ne
Travel & Leisure → Travel Tips
Author

Maia Nolan

Published

February 18, 2020

Word count

1,125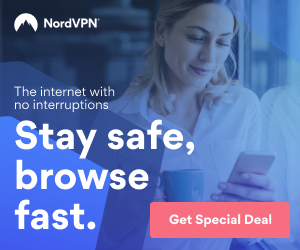 Mui Ne is a name that represents welcoming locals, fishing villages, and the way of life. If you are excited when you see sunset and sunrise, or riding bicycles along the coast, and munching exotic seafood with the sound of the sea in the background, then you should pack your bags and head to Mui Ne, one of the best beach cities in Vietnam. Also, windsurfing, kitesurfing, and kite-flying are the best activities to indulge in while in Mui Ne. For a long time, the seaside retreat has also been an excellent place for visitors with several guesthouses and resorts with various levels. Are you wondering what Mui Ne nightlife? This guide will help you know more about the city's nightlife and the best places to enjoy your nightlife while in Vietnam for visit.
Jibe's Suoi Nuoc
It is located within the Full Moon Village Phan Thiet. Suoi Nuoc is the perfect place to host rooftop parties and barbecues at night. The two-story building is designed to overlook the east sea. It is specially made with traditional architecture, breezy terrace, and comfortable cushioned seats. The hotel offers happy hour promotions, which start at 5 pm. Here you can get offers of wines, cocktails, and beers.
Deja Vu Mui Ne
Déjà vu Mui Ne is the perfect Mui Ne Vietnam travel destination for music lovers with rock n roll, jazz, and traditional music performances. There is a lot of exotic snacks and drinks, as well as a vibrant environment. If you like tobacco and shisha, head to its rooftop lounge, enjoy some booze, and play some game of pool, and so much more.
Walk Around the Phan Thiet Night Market
The market was established in 2016, and it is one of the most notable mui ne nightlife Vietnam destinations. There are numerous things to purchase here, including embroidery artworks, sand paintings, handicrafts, and souvenirs. Also, you cannot come to the market without having a taste of the desserts and exquisite cuisines. You can try Quang fried rice pancakes. The best thing about these pancakes is that they are fried in a ceramic pot by the locals. The only ingredient used here is flour. No one knows the rest of the ingredients.
Enjoy the Vibrant Live Music at Joe's Café
This is among top mui ne vietnam activities you must consider, especially if you love music. Joe's Café is among the best places to visit in Vietnam. The café is strategically situated along Ham Tien Beach, which is an ideal place for people who want to enjoy a cup of coffee and listen to the soothing sound of the waters. What is lovely about the café is the big green canopies and grass roofs. Chairs are available in different types, including sofas, dining, beach chairs, and deck lounges. There are many activities to do here at night, such as a swimming pool, sweet booze, football, a BBQ, excellent drinks, billiards, and a children's playground. Every night there are different bands and singers, so you can never get bored at Joe's Café.
Join the Night Fishing Trip
Are you looking to enjoy something exhilarating and a bit different? Consider Mui Ne night squad-fishing tour. The most interesting this is that you can catch and cook your food on the beach. It is fun to experience the daily lives of fishers and enjoy the air that the beach has to offer. Generally, the tour is 4 hours long. There are not many mui ne beach nightlife activities, but it can be more fun if you know how and where to visit. So, you can do this activity on your bucket list. But if you are looking for peace, you can take a walk along the beach so that you can get to see what the local people do here.
Seafood Restaurant Strip
The restaurant is also an ideal dining spot in Mui Ne. There are about 20 local seafood restaurants that stretch as far as 3 kilometers from the west side of the beach. The open-air restaurants sell seafood, which is displayed for buyers to see. It is a popular place another the visitors and locals, who converge here, in small groups every evening. The weekends are the big days here, with many visitors come from Saigon. Even though there are a couple of restaurants that operate during the day, most of them are active at night. The local dishes and seafood server are authentic that you can find in the city at an affordable rate. It is not uncommon to see people flocking here- there is a wide range of dishes, and the quality of food is commendable. There is a considerable difference in the quality and size of meals served in various restaurants here, as well as prices. Therefore, do not hunt around. With almost 20 eateries and the same kind of food displays, there are numerous options.
Line Up Bar & Grill
The Lin Up & Grill is a great place to enjoy some sweet soothing music. The bar hosts vibrant parties, fire shows, happy hour promotions, and so much more. Line Up Bar & Grill is referred to as the definitive nightclub. The hotel stays open until late in the morning with party monsters dancing to funk, deep house, hip-hop, eclectic EDM songs, breaks, and disco. To get into the bar, you will have to part ways with VND 60,000. The hotel serves Argentinian, American, and local foods. They also offer cocktails, draft beers, and shishas.
Pogo Beach Bar & Restaurant
The Pogo Beach Bar & Restaurant is located along the Nguyen Dinh Chieu. They are many activities to do here, pool tables, free Wi-Fi, live music, and daybeds. There is also plenty of booze and food menus. The restaurant can be accessed at any time of the day. You can browse through the collection of board games and books during the day and get to enjoy fantastic DJ sets and movie nights. In addition, there is a raised a beachfront wooden deck with pillows and beanbags- ideal for checking out the sunset. The club is the home of DJs from different parts of the world. The type of music that plays here include pop, reggae, and deep house.
Ratinger Löwe
The German restaurant is only 20 minutes away from the city. The restaurant and bar are near the Cham Villas Luxury Boutique Resort. The outdoor has sufficient space for plush cushions and rattan seats, with enough trees to provide shade, making it an ideal spot in mui ne vietnam city to relax and have an ice-cold beer. There is a broad array of German beers like Pilsner, Radler, and Erdinger, and tropical cocktails and wines. German foods served at the restaurant include cold nuts, bratwurst, roast beef, and wiener schinetzels.
This article has been viewed 959 times.
Article comments
There are no posted comments.