How Can You Integrate SEO and PPC in Your Marketing Strategies?
Computers & Technology → Search Engine Optimization
Author

Chris Walker

Published

February 12, 2020

Word count

650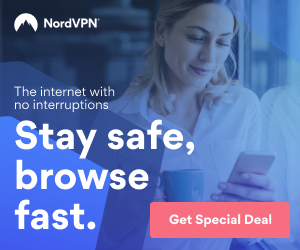 SEO and PPC are two different fields of search marketing, but their objectives are the same - to drive traffic, obtain visibility and get revenue from search. This is why it makes sense to integrate them into your marketing strategy and benefit from their unique identities. As PPC and SEO complement each other, you can expect your overall strategy to improve and bring better results.
Before discussing how they can be integrated into your marketing strategy, here are some of the basics.
SEO
SEO is a process of optimising different parts of a website so that it gains visibility in the SERPs and drives more traffic. SEO primarily focuses on helping websites rank in organic search. This is a long-term process and results can be seen after a considerable amount of work and time has been invested. This is one of the main reasons why many websites consider paid results to attract initial traffic as paid results appear above organic search results.
PPC
PPC is a way of driving traffic to the website by paid ads. A fee is charged to the advertiser every time someone clicks their ad. Paid ads appear above the organic listings to encourage clicks. These ads help to yield instant results.
Difference between PPC and SEO
A properly planned and executed SEO campaign yields long-lasting results even after the campaign has finished, but it is an ongoing process. The benefits got from PPC campaigns finish the moment the campaign is stopped, which might be due to spend/budget or time limit.
From the above information, it might seem to you that PPC and SEO operate on their own. Below given are ways by which both these strategies complement each other and ensure a more effective and successful marketing strategy.
PPC can be used to find and test keywords for SEO campaigns
Identifying and finding relevant keywords is one of the foundations of a successful SEO campaign. Even though there are various tools that can help you, the best source will be the search engine where you want your website to be visible in. Google AdWords provides a detailed insight into the CTR and conversions of the keywords that have been selected for a PPC campaign. This can help you to determine the keywords that will fetch you better results when applied to your SEO strategy.
Improve your website's metadata
If you want to get paid clicks, you need to create ads. Google AdWords allows advertisers to create multiple ads targeting the same keywords. It lets advertisers conduct A/B testing. By taking a look at what your competitors are doing, you will be able to identify the factors that are driving users to click. You can refine your ads by collecting data on CTR and conversions. You can also use this data to improve the metadata on your website, which will boost your SEO strategy.
Sharing strategies can maximise online visibility
Integration of PPC and SEO can result in several benefits like, maximising online visibility in both organic and paid results. By aligning the efforts of both these strategies, you can dominate organic and paid listings on a single SERP. This will make your website an authority in your niche and help maximise traffic and boost conversions.
So, the integration of PPC and SEO can help to make your marketing strategy powerful and more effective. It can help you achieve your business objectives and dominate the search engine results. If you are unsure how to integrate them, you can seek the help of a professional SEO agency in Liverpool. By leveraging the expertise and experience of SEO professionals, you will be able to derive maximum benefit from both your SEO campaigns and PPC campaigns. But, make sure to join hands with an agency that has a stellar reputation, provides you with open lines of communication and is willing to personalise solutions to your needs.
Nhance Digital is an affordable SEO agency in Liverpool. This SEO firm helps clients drive website traffic, increase sales and boost leads. They utilise their years of experience and world-class knowledge of SEO to maximise the online potential of brands or businesses.
Article source:
https://articlebiz.com
This article has been viewed 1,091 times.
Article comments
There are no posted comments.