Stay Competitive with Trending SEO Aspects
Computers & Technology → Search Engine Optimization
Author

Chris Walker

Published

February 20, 2020

Word count

648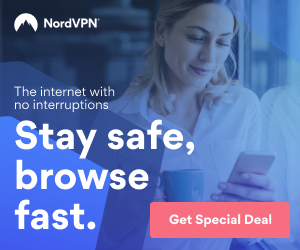 Driving organic traffic to your website is no joke. With Google and other search engines coming up with an updated algorithm to improve user experience, it is crucial that you approach a reliable SEO consultant.
This article discusses some of the trends unfolding in 2020 so that you can modify your existing strategies for your business in Bradford in 2020.
Impact of Technical SEO on User Experience
Right from the opening interaction on the SERP to the landing page experience and also the impression when the traffic has left your side -everything constitutes the user experience.
Technical SEO plays a very important role in enhancing UX. A large percentage of users generally abandon a site if it takes over 3 seconds to load.
Besides assisting to generate site speed reports with the help of Google Search Console, the search engine has also declared that "slow warning badges" will be added to the under-performing websites. It highlights the significance of increasing page speed.
SEO experts hope to notice a dynamic shift to a more technical SEO ecosystem, which has Progressive Web App, JavaScript frameworks usage and SEO automation. So, it is important that you improve your technical foundation by including advanced features.
BERT Algorithm
Now that Google has incorporated BERT into the ranking algorithm, search has become more intent matching than string matching.
BERT is a neural network-based technique, which aids Google to recognise the context of words in a search query. Google has provided many instances of how the application of BERT may influence search results.
For instance, before, a query such as "math practice books for adults" displayed books for Grades 6-8 at the initial organic results. With BERT, Google shows a book titled "Math Refresher for Adults".
Even though the books for Grades 6-8 are not completely gone from the Search Engine Result Page, the books specifically meant for adults rank above it as these are better oriented with the searchers' intention.
This alteration of search engines to intent from keyword matching is definitely going to stay in and after 2020. Therefore, it is crucial for SEO experts to emphasise on delivering user-centric content and be relevant all the time to fulfill the needs of the users.
High-quality Content
Everything in SEO - site structure to link building strategy - moves around content.
In 2020, keyword obsession is going to get slow. Rather than targeting many keywords in an average content, a single long-tailed keyword in a highly informative content can fetch higher traffic.
Instead of focussing solely on keyword research tools, it is vital to prioritise suggested queries as the source of content creation. Hence, creating and optimising engaging content for users and not for the search engines needs to be the perfect approach.
Relevant and valuable content can assist in building your site authority and have a positive impact on the return on investment.
Thus, churning out a methodically recognised and informative content which offers a total idea and satisfies the user's query should be the main objective.
E-A-T in SEO
The parameters of E-A-T (Expertise, Authority, and Trust) help to determine the overall reputation of a brand or website. As Google tries to deliver the best user experience, it ranks the website that it trusts fully.
Therefore, centering on a company's trust value is important.
Reviews and feedback are manifestations of trust issues that can make or break a company. In this situation, a business suffering from a poor reputation and customer service problems will have a challenging time winning the competition.
Put in simple words, offline is impacting online. So, instead of paying all attention only to SEO strategy, boost your customer services to acquire generous feedback and earn the trust of Google.
Professional SEO marketing companies in Bradford implement these changes to make your site perform better. Develop your site for humans instead of search engines and get a higher rank on SERP soon.
This article has been viewed 1,261 times.
Article comments
There are no posted comments.