Why do crystal glass trophies make the perfect corporate gift?
Author

Darryll Hemmings

Published

March 8, 2020

Word count

640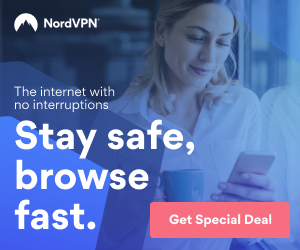 Crystals are unarguably one of the most breakout stars in the whole decor business including as gift items. Be it vases, chandelier, small gifts, or even as trophies, every venue or household, is incomplete without a crystal touch. The look of this specific item is superbly classy and no other items can replace the charm of it. Apart from this, the growing popularity of crystals has awakened the beauty and power of crystal energy. Crystal has been at the forefront of wellness and fashion trends because of its pristine outlook and effortlessly gives an idea of your preference as well as sophistication.
Crystals envelop an appeal of mysticism that leads to its popularity and certainly carries a certain profundity. However, often a crystal and glass get interchanged due to their similar outlook. Although they have certain similarities they are distinctly different on several forums. Therefore before investing, it is extremely important to do thorough research about the authenticity of the product because crystals are something that you can take pride lifelong. Due to its highly intricate and classic edge, crystals have been included in making trophies as well because it ignites a sense of appreciation and value to the receiver. As a result, in recent times, crystal glass trophies are in trend as corporate gifts and let the receiver become a proud owner of something that they can cherish forever. It's a symbol of class and therefore you should be very picky while buying one, keeping your budget in mind.
Always choose a proper brand to make the splurge. When buying one crystal item, it is very difficult to spot a vivid difference between crystal and glass. The main aspect which is responsible for differentiating the category is the lead content of the glass. However, there are other striking factors like the thickness in cut, clarity, refraction, composition, weight, and sound that distinguishes the two. To make the correct purchase for any sort of crystal item, read the below-mentioned points that can help you to get an immediate idea about the difference between a crystal and a glass.
Crystal clear transparency:
There is a reason for the phrase Crystal clear clarity. Crystals are seamless, unlike glasses that seem cloudy in appearance. Glasses especially this made from soda-lime appear to be hazy. Due to their increased clarity, crystals are the first choice in jewellery, chandeliers, glassware, etc. The reason why crystal items are so highly-priced is because of their lucidity. The lower the lead content in crystal the expensive it gets.
Durable:
No matter the thickness of the crystal, all of them are durable. It can be crafted precisely into very thick, big, yet a beautiful piece. However, fine crystals are comparatively thinner when compared due to the lead content in the crystal which can help to sculpt the crystal into thinner items. Whereas normal glass needs to be fired and worked at high temperature for mouldings purposes and addition of lead to it offers more working time.
Precise Cuts:
Cut out a crystal is extremely superior and edgy. It is much more than that of glass and the touch and feel of the smoothness differ significantly. Crystals are very smooth to touch and can be cut in a million ways. On the other hand, glasses can be brittle. The only way to differentiate between the two while buying a crystal is to simply feel it.
Refracts clearly:
Crystals can refract and reflect distinct spectrums vividly. It is only crystals that can throw off mystical light. Fine crystals sparkle prominently in sunlight and the refraction quality of a crystal depends majorly on its lead content. There is also an optically clear crystal that goes ahead to create a rainbow effect because of its high refractive nature. These types of crystals are polished and made blemish-free to create such an intriguing effect.
This article has been viewed 589 times.
Article comments
There are no posted comments.