When to pour your polished concrete
Author

Don Milne

Published

April 30, 2020

Word count

553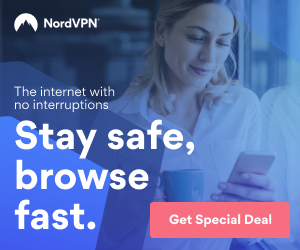 So, you or the owner have made the decision to lay polished concrete flooring. But when is the best time to pour it to make sure you get the best results?
Building a house or commercial property is complex and very busy. There are a lot of moving parts to contend with, and in order for the build to go smoothly, these parts all need to work in harmony. If one part is late or doesn't go to plan, it can ruin the whole timeline and put you back weeks.
Thankfully, there's an easy question to ask yourself to determine when the polished concrete should be laid – are you installing hydronic heating under the floor?
With hydronic heating.
Contrary to popular belief, concrete floors can be warm and inviting. In fact, because concrete is a thermal mass material, it can absorb and retain heat. So, when you add hydronic heating underneath you'll be able to make the room very warm and inviting; even in colder months.
In order to install hydronic heating, you or your builder will need to lay foils underneath the top layer of cement. Then, once finished, hot water will run through the foils so the heat is transferred into the concrete and the room becomes warm and inviting. Not only is this process better in terms of energy-efficiency, it's also more hypoallergenic than traditional central heating systems as it doesn't circulate dust.
When including hydronic heating, the foundation slab needs to be poured before the structural skeleton is built. Then, once the building is in lockup stage, the foils go down before the final layer is poured, grinded, and polished.
No hydronic heating and full exposure grind.
Opting for a full exposure grind is a popular choice for a reason, especially in businesses with a lot of foot traffic, like restaurants and cafes. By grinding the finished concrete to show as much stone as possible, it's easier to hide the dust and other mess. It also looks great.
However, it is more labour intensive and can add to your timeline. In order to get the stone showing through, the floor will have to be grinded 2-3 times over, about a week after its been poured. This is because you need to wait for the concrete to settle and establish itself before being sealed and polished.
No hydronic heating and low exposure grind.
The most cost effective look for polished concrete is what the industry refers to as the "the salt and pepper look". It's more cost effective because it usually only required grinding once as only a small amount is being taken from the surface. However, it is a little trickier in terms of installation as there is a smaller margin for error.
When thinking about when to pour concrete with no hydronic heating and a low exposure grind, it's even more important to consider what other jobs are being done and when around the building site– because there isn't much chance to grind out impurities – and cover and protect the concrete before it's finished. This ensures that the concrete is protected from footprints, dust, and spills between the initial pour and the grind. The final seal and polish should be done once the site has been locked up.
This article has been viewed 1,164 times.
Article comments
There are no posted comments.