Artist Spotlight with Soprano Irina Petrik
Arts & Entertainment → Books & Music
Author

Irene Perloff-Mccullough

Published

April 25, 2020

Word count

3,230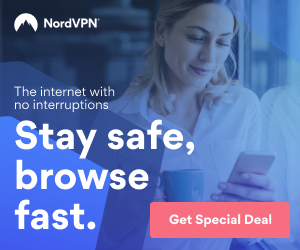 Irina Petrik, Ukrainian Vocal Artist
Irene Perloff McCullough
When Irina Petrik was guest artist at the Atlanta Balalaika Society's Spring 2019 concert, there was a little time to catch up with her and ask about her life since her previous engagements with ABS. But too little time to learn enough! Since Irina was just completing a CD of Ukrainian songs, it seemed good time to learn more about her interesting journey as an artist. Thank you, Irina, for your heartfelt answers during the following interview.
Congratulations on your new CD of Ukrainian folk songs "Songs From The Heart". Is this something you wanted to do for many years, or was there a particular event or person which recently inspired you to make this recording?
Thank you so much! This project has truly been a tremendous blessing. When my friend and amazing guitarist Roman Karpishka approached me with an offer to record a few folk songs, I never thought this would grow into such a beautiful and meaningful endeavor. This CD is truly a unique collection of Ukrainian musical treasures and several original compositions which is aimed at preserving and promoting the exquisite, centuries-old melodies of my homeland. This album is a special homage to my heritage, a return to my roots, a love confession to the captivating simplicity of Ukrainian traditional songs I grew up with. It's been received with such warmth and enthusiasm, and I feel humbled to have been able to introduce new audiences  to it.
2.  Does any one song on this album have more personal meaning to you than others?
This CD is kind of a kaleidoscope of human experiences put into a musical form. All twelve songs hold special meaning to me and it is, honestly, very hard to choose. The Kyiv Waltz is a nod to my hometown, the Sonko-Drimko lullaby is a song I loved as a little girl, the classics like Oi Vershe, Ridna Maty Moya and Dva Kolyory basically capture the essence of Ukrainian soul... To me, the beauty and magic of traditional songs is in their ability ( if done right! ) to instantly evoke emotion. The human experience is universal. A wise person once said that the path to enlightenment is to see all human behavior as either love, or a call for love. This statement resonates with me deeply, as it teaches one to look beyond the obvious and to learn true compassion. Music has the power to communicate what is beyond words. It transcends time and language and provides the direct link "from heart to heart". As an artist, I long for this kind of communication and find performing folk songs deeply satisfying for this very reason. It is also a very family-oriented album which is meant to connect generations, united by their love and respect for their culture. My friend Roman and I collaborated on two originals, included on this CD as well. My favorite one is "Donyu", a sweet tune about the joy of having a daughter. 
3.  Irina, most of your performing career has been as an operatic soprano, but on this CD you sing in your lower folk-style voice. Were there occasions when you were growing up or in your training at the Gliere Music College where you sang in this style? And when did you decide to pursue a career as an opera singer?
 As a child, I was a part of a local children's theater which  gave me a chance to gain a lot of stage experience and explore quite a few different characters and roles. My first love was acting. My second was folk singing and jazz. I played piano since I was 6 and always sang. But it wasn't until my teens that I joined Kyiv Youth  Symphony and Choir and started singing in a classical style. By the time I was 14, I had already sang my first solo with them at the National Philharmonic of Ukraine. It was an oratorio piece. I fell in love with opera with the help of my first voice teacher, Tamara Koval who was a soloist at the National Opera of Ukraine and a Distinguished Artist of Ukraine. Once I discovered the genre, there was no going back! The sheer athleticism and communicative power of operatic human voice were astounding to me. Thanks to my teacher's encouragement and tireless devotion to higher standards, I started developing vocally with a speed of light and sang my first operatic role when I was a sophomore at the age of 19. It was Susanna in Marriage of Figaro.  
During your appearance last Spring with the Atlanta Balalaika Society orchestra, you captivated the audience with the beautiful Ukrainian folk song "Oi Ne Svity Misyachen'ku".  Is that a piece that could have potentially been performed using your folk voice, or do you find that operatic style has a greater impact?
This particular piece is a traditional Ukrainian song, arranged in a classical style by Mykola Lysenko. This song has a higher tessitura, even if it were to be performed in a traditional folk style. The use of operatic technique enhances the top register and allows for a greater brilliance of the high notes which symbolizes the moonlight. This folk song is sung by a girl who is talking to the moon and asks the moon to shine onto the path for her beloved as he is walking home at night. She is waiting for him to come back home and is asking the moon to hide behind the clouds if her sweetheart is with another maiden. When the moon hides behind the clouds, the young girl cries bitterly, as she believes this is a sign that her loved one has betrayed her.  So, there's certainly operatic drama at work here and an opportunity to make this character multi-dimensional. But the sentiment is quite simple. This song has an immediate impact on people if the performer is deeply and intensely connected to the emotion of the song. Also, if performed by a classically-trained singer, it reaches the audience faster without the use of any acoustic enhancement tools ( microphones, sound systems, etc ) because "the singer's formant" ( around 3000 Hz) permits opera singers to be heard over loud orchestras and reach the audience easily, without any interference.
You have sisters currently residing in the US and in Ukraine. What was life like as a child in your family? Were your parents musical and did you do musical things with your sisters? 
Yes, I am the oldest of four girls. Two of them currently reside in Arizona with their husbands and children, and the youngest lives in Kyiv, along with my mother. My family was always very appreciative of  music and art , as well as encouraging us to explore our creative potential. My mom holds a PHD in art history and currently works for National Art Restoration Center of Ukraine ( her dream job! ). My parents divorced when I was 11, as Soviet Union was collapsing ( I am a proud child of the 90s ) and my father left and moved away, leaving my mom in a terrible situation ( she was expecting his fourth child in a broken system where we suddenly lost everything ). My grandma, a retired chemical engineer, took a job washing dishes in a local restaurant to help us all survive. We went from being a nice middle class family to living below the poverty line, as a lot of families experienced the same circumstances at the time. This phase was known as the "wild 90's" in post-Soviet countries. Luckily, Ukraine started developing rapidly as an independent country and things stabilized in early 2000's. 
My family was always very musical. My father played piano and sang. My mom sang and made sure we all got our music education, even though money was tight. My sisters and I always sang together. I used to write my own songs, and my sisters and I would often perform at schools, art centers and kindergartens. We were a big hit at the children's theatre I mentioned earlier! We also absolutely loved Christmas time, because my sisters and I would always go caroling together and sing in harmony which people loved. During the "kolyada" season, we used to bring home tons of candy, cookies and sometimes even money.  So my involvement in show business started early there and, needless to say, we felt quite motivated to perfect our craft!
Irina, you came to the United States in 2000 and graduated from the San Francisco Conservatory of Music in 2005. Describe your time at SFCM and the way it helped you launch your artistic journey.
Indeed, I loved my time at SFCM and am still in touch with a lot of my former classmates. I always wanted to live in California, and San Francisco was an amazing place to go to school. I studied with Pam Fry, who was a chair of voice department at SFCM and she was a wonderful artistic role model since she just emanated kindness and light. I have to confess, SFCM taught me the importance of being self-sufficient and organized. I was already pretty disciplined, having graduated from Gliere, which was by far the best musical college in my country. But San Francisco Conservatory made me an adult. I was a recipient of a full four-year scholarship from the Ministry of Culture in Ukraine, and at SFCM I had a partial scholarship and worked my way through school ( all sorts of odd jobs ) while sending money back home to support my mom and sisters. Artistically, it was such a  supportive and challenging environment. I remember being constantly inspired by my opera workshop directors Cathy Kathcart and Willene Gunn, my coach Steve Bailey, my acting teacher Bobby Wineapple. They were all masters of their craft and managed to help us grow in a competitive atmosphere which was also, amazingly enough, free of judgement and very accepting. After graduation, when I got out into the real world and started auditioning, I felt very prepared and confident. I am beyond grateful to my mentors and teachers... I am now a voice professor myself at the College of Saint Rose, and pretty often catch myself using phrases they taught me, repeating their words and passing on their wisdom. I have come full circle and it is truly a deeply satisfying feeling!
I believe it was in San Francisco that you had a chance encounter with someone who introduced you to the Atlanta Balalaika Society which led to your involvement with other folk orchestras in the US and the BDAA organization. Tell us more about that meeting!
During my time at SFCM, I worked at a historic restaurant on Fisherman's Wharf. I was waiting on a table where I noticed a girl who had a Slavic-sounding accent and I remember feeling immediately drawn to her. We ended up striking a conversation and I found out that she played domra in a folk orchestra in Atlanta. This was the beginning of a lifelong friendship with my dear Julia Gladish, my "soul sister." I came to visit her in Georgia and auditioned for ABS, and the rest is history!
Since moving here you have performed as a soloist and guest artist with numerous opera companies throughout the US and abroad. It sounds like your co-production of the Ukrainian opera "Cossack Beyond the Danube" by S. Hulak-Artemovsky with the Boston-based Commonwealth Lyric Theater held a special place in your heart?
Absolutely. This was a remarkable effort between multiple parties involved. I had a chance to co-produce a performance of this opera in NY and connect the Commonwealth Lyric Threater in Boston with Zorepad Ukrainian Dance Ensemble and Ukrainian Congress Committee of America in New York. These organizations came together, united by a mutual interest to spread awareness of the political unrest in Ukraine and to introduce American audiences to this brilliant comedic operatic masterpiece. My husband and I once again played opposite each other ( we already sang Snowmaiden and Mizgir, Marcello and Musetta, and enjoyed challenging each onstage and off ), and this time we portrayed an old married couple Odarka and Karas, and all sorts of mischief ensued. Kevin was a ridiculously talented improviser, due to his natural wit and charisma. He also managed to practice his Ukrainian to the point where people came up to see him after the show and started speaking Ukrainian to him, assuming he was a native speaker. It meant so much to me that a piece of our culture was represented and shared in such a flattering, authentic and beautiful way. It was important for us to show that Ukraine is so much more than war which is what we see and hear on the news nowadays. And yes, we aimed to demonstrate, first and foremost, that Ukraine is a nation with its own unique heritage, ancient  traditions, fantastic music and dance.  I will forever cherish the memory of this meaningful and special project in my heart.
With all that's happened in your life both artistically and personally, how has being a voice professor at The College of Saint Rose in New York enriched your life?
I must say, I always wanted to be a performer and never thought I would enjoy teaching. These days, not only do I deeply enjoy working with my students... I feel that I am constantly learning from them! It is truly such a beautiful thing, to be able to do what I love and to pass on my knowledge of the industry, tricks of the trade and, of course, vocal technique to my "kids." I sometimes feel that it shouldn't be allowed to have as much fun at work! Yes, you give a lot as a teacher but you also receive so much... The students I work with inspire me constantly by their enthusiasm, desire to learn and genuine commitment to this art form. I also teach younger children, ages 6 to 18, at a private studio who receive piano and vocal instruction; and I am a music director at the Capital District School of Ukrainian Studies here in Upstate NY. I love seeing little performers dipping their toes into being onstage and falling in love with music.
You had quite a triumphant return to Ukraine where you made a [took out my word mainstage. I think I had made a typo!] debut with the National Operetta Theater of Ukraine and you were invited as an honored alumna to sing at Gliere Music College's 150th anniversary in 2018. Do invitations like this keep you grounded culturally and personally?
It was such a "homecoming" for me, in so many ways, both as an artist and as an individual. Growing up, I used to see shows all the time with my grandmother at The National Operetta Theater ( she was a huge operetta fan ). I remember imagining that perhaps someday I could be up there, on that magical stage with the actors and actresses who seemed to me the epitome of grace and allure. When I got an invitation to sing Rosalinda in Die Fledermaus at this very theater, on that coveted stage, I felt that this was a dream come true. Moreover, a renowned singer I used to watch perform on that very stage in my younger days, Tamara Timoshko-Goryushko, was now going to be my stage director in this production! It was the highlight of my career, to be able to realize this childhood dream and to become a part of such a great cast. Everyone was extremely welcoming and supportive, and we had a standing ovation at the end. I cried. The joy was overwhelming. These are the moments I live for. It felt so amazing to return to the place I came from and to have my teachers be proud of me. I really wanted to move people, to make them laugh, to touch their hearts. I managed to do that, with the help of an extraordinary team. To receive such a noteworthy acknowledgement and invitation from my Alma Mater, Gliere, was an unbelievable honor to me. Unfortunately, I could not perform at the 150th anniversary and had to decline, as my husband was diagnosed with advanced cancer at that time, and I had to cancel a lot of contracts to be able to stay with him and take care of him. However, I taught a masterclass at Gliere when I sang at the National Theater. It mostly revolved around the business aspect of a career in the performing arts, expectations, structure, finding an agent, discovering proper repertoire for one's fach/voice type, marketing etc. To answer the question, yes, absolutely - it is very important for me to never lose myself and remember where I came from. No matter where in the world my journey as a performer might take me, my heart is always with my homeland, and the desire to give back gets only stronger with each passing year. (Question: What is "fach" or is that a typo?)
11.  I believe you have been working hard on arrangements for a memorial concert in New York City for your extraordinary partner in life and art, a renowned opera singer Kevin Kees, whom you tragically lost to cancer a year ago.  What are some of the ways you are trying to keep his legacy alive? 
This past October marked one year since Kevin left this world. Kevin was the love of my life, in every sense of the word. I feel that I am truly now " broken open", and the love I used to withhold from the world, even if subconsciously,  is now freely pouring out of my wounded but grateful heart. To my astonishment, I discovered it is through pain of loss we discover the joy of living. Kevin taught me to live my life to the fullest, to be present in the moment, to be joyful. He was a force of nature, an artist in a class of his own, a caring and inspiring teacher. Our colleagues in the opera industry dedicated numerous performances to his memory, such as Ailyn Perez at La Scala, Franco Pomponi at the National Finnish Opera, Lidiya Yankovskaya at Chicago Opera Theater, Tamara Kalinkina at National Opera of Ukraine and Teatro de Amazonas in Manaus, Brazil and many others. Nashville Opera created a fund in Kevin's memory which allows twenty thousand children to be introduced to opera through their Opera To Go community outreach program. We are planning to hold a memorial concert and celebration of life for Kevin at the Weil Hall at Carnegie Hall in NYC, at a date to be announced. My friends and I are also in the process of establishing a voice competition in Kevin's memory which will focus on giving an opportunity to young baritones to be heard and encouraged. Kevin's beloved voice teacher and mentor Carl Lawrenz, kindly agreed to be on the judge panel. Kevin continues to live through his work, through his devoted students, through the undeniable impact he had on people, in our hearts and minds through the many seeds he there has planted. Just like a shooting star, Kevin left a trail of magic behind him during his short but amazing lifetime here on Earth. His legacy continues, never forgotten, impossible to ignore. He hardly needs my help. But, meanwhile, I will miss him with every beat of my heart. "Songs of the Heart" CD is dedicated to Kevin and his memory.
A classical musician, reposting an article from Balalaika and Domra Association of America Newsletter, a printed source. Originally published in December 2019.
Article source:
https://articlebiz.com
This article has been viewed 1,872 times.
Rate article
This article has a 5 rating with 1 vote.
Article comments
There are no posted comments.