5 Steps on How to Declutter Your House for Sale
Author

Don Milne

Published

May 17, 2020

Word count

680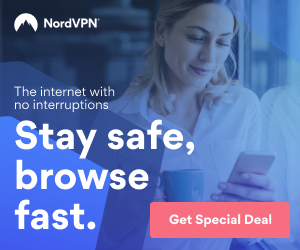 We all know that chaos and mess can be a big turn-off for potential buyers, so you must get your house organized and decluttered.
Decluttering the house may feel overwhelming and paralyzing at first. However, if you take the right steps, you can make the process of decluttering more efficient, manageable, and perhaps even fun.
Here are five simple steps you can follow to declutter your house for sale:
Step 1: Start with One Area at a Time
Organizing your home in one day is one of the hardest things to do as you will end up being frustrated and fatigued. So rather than spending hours and walking all around the house trying to clean everything at once, start decluttering one area at a time. This will help you to focus on one thing and not get distracted. To make the task easy, you can divide it into different categories like recycle, donate, keep, store, and dump.
Once you are done sorting one area, go through the items again and see if you can cut out more things from the keep pile and move it to other categories.
Step 2: Dedicate Some Time
Decluttering a house for sale can be a lengthy process, so it is always better to declutter one room at a time. If your family helps you out, you can clear the clutter on the weekend. However, if you are doing it yourself, it may take you a couple of weeks to sort out all the mess.
When you've decided which room to clean out first, try to set a schedule to tackle the situation. You can do it on a free weekend, or you can give yourself a fixed time after work to declutter one area at a time. Remember to stick with the schedule — this way you will be more productive and clean the clutter quickly.
Step 3: Hire a Storage Unit
If you are planning to sell out your home, hiring a storage unit can turn out to be very beneficial. While dumping is a great way to get rid of all the unwanted items, you may want to stash some of the items that you are not ready to let go of. For this purpose, hiring a storage unit could be an ideal choice. It is an easy and effortless way to store your personal belongings, especially when you cannot decide what to keep and what to throw away.
A place full of unnecessary items may seem cramped, small, and unattractive to potential buyers. Hence, it's important to declutter each and every area to get the house ready for sale and attract buyers who are willing to pay a fortune for the property.
Step 4: Depersonalize Your Home
Even if you think that your home is perfect for presenting to buyers, you still might have to declutter and depersonalize it. Buyers should see less of you in the house. So try to keep away all the personal items like photos in the living room or bedrooms, heirlooms, report cards of children in the fridge, etc. Having these personal items in the house can make it difficult for the buyers to see themselves living there. Also, it is better not to have these items on display for the sake of your privacy.
Step 5: Clear the Way in High Traffic Areas
The hallway or corridor usually sets the first impression and tells the buyer more about what they can expect from the rest of the house. Therefore, to draw the attention of the potential buyer, you must declutter and remove all the excessive items, including umbrella holders, hanging hooks, photographs, magazine racks, and artwork that does not appeal.
Additionally, do not place any furniture, especially if your hallway is narrow. However, for a wider space, you can place an accent table or slimline bench to create an inviting feel.
No matter which decluttering step you choose, your main aim should be to make it easy for potential buyers to envision the house as their future home. So keep that in mind and get ready to sell your house!
This article has been viewed 1,566 times.
Article comments
There are no posted comments.