The Reason why Irina Shayk Hates Lady Gaga
Arts & Entertainment → Television / Movies
Author

Sarah Donalds

Published

May 21, 2020

Word count

589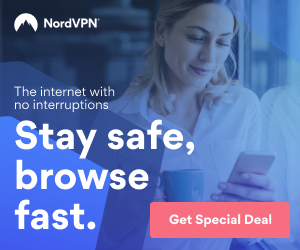 Lady Gaga and Bradley Cooper's chemistry in A Star Is Born has spilled off the screen, and some fans are certain the co-stars must be more than friends.
But how are the rumors affecting Cooper's relationship with the mother of his child, Victoria's Secret model Irina Shayk?
Here's how Shayk really feels about Lady Gaga.
Is it really just work?
Following Cooper and Gaga's seriously steamy Oscars performance, which saw them embracing at the piano and seemingly about to kiss, rumors swirled that the co-stars were secretly more than just friends.
But a source told Us Weekly that Shayk wasn't jealous of the chemistry, claiming, "No I'm lucky I have a great family that's utterly supportive."
Shayk has been dating Cooper since 2015, and he's routinely thanked her in his acceptance speeches throughout the award season.
The movie was a smash hit and Shayk joined her man for Hollywood's biggest night, but she may have been sending a subtle message while she was there…
The seating arrangements at the Oscars really got fans buzzing on social media, particularly when Shayk sat between Lady Gaga and Cooper.
The ladies seemed perfectly happy together throughout the show, even hugging several times.
But there was one telling moment suggesting that Shayk may have been a human buffer between the co-stars. The camera caught Cooper leaning forward in his seat to talk to Lady Gaga. Which would have been easier without Shayk in the middle?
The New York Post reports that the seating chart at the Oscars is strict and that Cooper, Shayk, and Lady Gaga would have previously known of the arrangement.
The standing 0
After Cooper and Gaga's performance of "Shallow" at the Oscars, the audience broke into a standing ovation. And the person who started the whole thing? None other than Shayk, offering her full support in the most public way possible.
But Shayk's Oscar moment wasn't the first time she's openly supported A Star Is Born.
Usually private about her relationship, Shayk stepped out alongside Cooper to support his film, at events including the 2019 Golden Globes and the 2019 BAFTA Awards.
In fact, when Lady Gaga and Cooper kicked off the press tour for A Star Is Born in the summer of 2018, Shayk accompanied them to the Venice Film Festival, along with their daughter.
An Oscars comedown
Although they weren't spotted on any after-party red carpets, the Daily Mail reported that Shayk and Cooper did continue celebrating after the Oscars, and Lady Gaga was there too.
An insider claimed Gaga… "Yes Bradley, yes they love it, keep going, we've got this." Meanwhile, Shayk reportedly hung out with Cooper's mother. A source said, The day after the Oscars, Cooper and Shayk were spotted running errands and picking up their daughter.
The Daily Mail claims they were "looking glum," but maybe they were just two people coming down from that massive Oscar high.
Not about the gossip
While Shayk apparently has no problem with Gaga the person, she's not a fan of the endless gossip about the pop star's relationship with her man.
A source allegedly told The Sun, Toward the end of 2018, reports surfaced that Shayk and Cooper's relationship was on the rocks, with a source telling Page Six, "They are miserable together. They have been for months. He doesn't drink and is into spirituality. She wants to go out."
Whether there's any truth to those rumors remains to be seen
This article has been viewed 1,399 times.
Article comments
Mukesh Panda · 3 years ago
Nice
---