THINGS TO CONSIDER WHEN LOOKING FOR AN ONLINE FOREX TRADING COURSE
Author

Edmund Brunetti

Published

May 19, 2020

Word count

518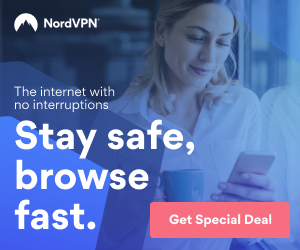 The Forex world is pretty tough, and you can be sure that making it isn't guaranteed, that's why looking for training in forex trading is your best bet if you want to succeed. Jump on the internet, and you will find scores of sites with online forex trading courses, all promising the same thing, to take you from zero to hero in the forex world. When you're an absolute beginner with no prior forex training, one of the ways to find out the best forex education for you is assessing yourself.
What is the best method through which you take in information and learn new things?
Only you can answer that. For some people, reading is how most of the information they learn sticks in their heads, but for others, they require a more visually oriented medium through which they learn. Always keep in mind there are many different ways forex trading is taught online. Which form of forex trading education do you see working for you? Once you know the preferred method you want to learn forex trading online, you can now consider the type of training course it is. Do you already have some experience in certain areas of forex? Or do you have zero experience in trading forex and thus will need to start from scratch? Will you be okay with learning forex through watching educational media like videos, or will you require an online mentor who will personally guide you step by step for a more in-depth training experience?
The timeframe of the course is also very important. How long is the course going to take? Will it interfere with your working life, if you have a job? Is it going to stretch for multiple months? Or is everything you will need to be a profitable forex trader condensed into a relatively shorter course? Consider all these possible elements and work out what your ideal learning process should be. Doing so will help you eliminate a lot of courses that you find irrelevant. How much you are willing to pay for your course is very important as well usually, although not a general rule, most paid courses tend to give more value to the individual.
Think of it like this; a free course can be likened or seen as akin to library membership, Whereas a paid course is more similar to gaining admission into a university. Obviously, there are outliers as there always are, but this is more or less how it usually plays out. It goes without saying that there is a lot of value to be gained with free courses, but there is even far more value in paid courses. So in the end, usually the best forex trading courses for beginners are paid and give you the best value.
Of course, there are many more factors to consider, and these aren't the most important of them all, but they are nonetheless necessary to find your perfect course. So when you are finally ready to learn forex trading and become a bonafide forex trader, remember not all forex education courses are equal.
For gathering more information about the best forex education and forex education for beginners and not only please visit this link.
Article source:
https://articlebiz.com
This article has been viewed 1,444 times.
Article comments
There are no posted comments.