FREE BEGINNER GUITAR FAST TRACK - Learn Guitar Basics Online
Arts & Entertainment → Television / Movies
Author

Ria Matira

Published

June 13, 2020

Word count

432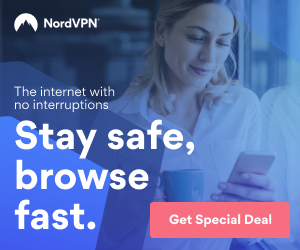 This course is created for a specific type of beginner. There's a beginner who needs lots of work with integrating information. This means they gravitate towards long form explanations that give them time to absorb the information they are given. The other type of student is who this course if for. This course is created for the folks who see it and get it, they don't need a lot of hand holding, history of, or drawn out explanations that in a lot of cases will leave the student frustrated, because they just want to get to the information they are looking for. This course is created especially for those types of students in mind. It's very important to understand this before choosing this course, because it's not for the typical beginner. The largest group of beginners want all the information, in this course you'll only get the information you need to succeed.
Learn the basic concepts and building blocks that you will need to get started on the guitar with some more advanced techniques too.
Why take from this guy?
I know how to teach! I have taught well over 50,000 students all across the US.
After, performing and teaching all over the US. at workshops, out of my home and through multiple schools, I was asked by many of my students to make videos of my lessons. So here is the result.
I hope you will join me on the inside of this course where you will learn the building blocks for the guitar.
Building a strong foundation
Learn your basic chords
Learn chord variations
Learn chord shortcuts
Learn your major scales
Learn minor scales
Hammer-on, Bend, Pull-offs and Slides
Learn how to get a good strum from your guitar
Learn many different strumming patterns
Learn advanced strumming patterns
Learning Improvisation and Exploring Notes
Bonus Lessons
Play along with a backing track - Gm Pentatonic Scale
Play along with a backing track - G Major and Bi-linear Playing
Plus a lot more
Who is the target audience for this course?
Anyone just starting on guitar and they've tried other lessons, and have found it difficult to sit through long drawn out explanations. This course gets right to the point. For this reason, it's not course for everyone. This course is for those that get things quickly, and want a course that get's the to meat of learning right away.
Anyone who has been playing for a while
Even great for advanced players
Anyone who wants to play guitar for enjoyment
Anyone who wants to be a performer or a musician
Any age
BEGINNER GUITAR FAST TRACK -Learn Guitar Quickly
Beginner Guitar for those who see it and get it, so they can progress quick without a lot of extra talking
You can be a beginner - No skills required - Being able to pick up quickly on audio and visual ques will help. You will need a guitar and a pick is good too. Practice is key - the more you practice the better you will be..
Article source:
https://articlebiz.com
This article has been viewed 1,633 times.
Rate article
This article has a 3 rating with 1 vote.
Article comments
There are no posted comments.