Year Round Lawn Care and Maintenance
Author

Darren Chan

Published

August 6, 2020

Word count

477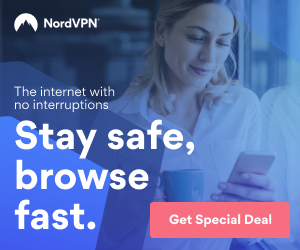 Everyone loves a beautiful yard. You know the type. Those yards that have well-maintained shrubbery, thick green grass, and well-tended flower gardens resplendent in all their color. Of course, that takes work, and not just during the warm month either! No matter where you live, taking care of your yard is a must. These chores can include everything from spreading mulch and fertilizer to weeding and cutting grass each week, but regardless of the season, efficient lawn care and maintenance are a part of life. Each season brings different jobs, all of which are vital to a beautiful yard.
Springtime lawn care and maintenance can vary depending on where you live; however, some things remain the same whether you live in a warm or cold. These standard spring jobs include:
Applying helpful compost tea (a mixture of compost, water, and molasses that is sprayed on your lawn and plants)
Mowing with low blade
Pulling weeds by hand or spot spraying
Dethatching and aerating (You can either rent the equipment and do it yourself or hire a professional to do it for you)
Applying helpful nematodes (micro-organisms in the soil that can be either useful or damaging), as needed, for grub control
With summer's heat comes everyone's favorite lawn care and maintenance job-mowing the lawn! However, additional summer jobs include monitoring how often and how much you water, observing the insects (some good, some bad) population, conscientious weed control, watching for lawn disease, and adding a calcium-rich fertilizer.
As summer becomes fall, your lawn care and maintenance need change. And, while weekly mowing may not be a part of your routine, there are other jobs that are equally important. The region of the country in which you live can dictate some of the specifics but basic jobs that should be on your fall "To Do" list are:
Applying another round of compost tea-think of it as putting your lawn to bed
Lowering the blades of your lawnmower as there is often a great deal of grass growth
Removing any leaves and debris, followed by the application of a layer of compost to enrich your soil's components over the winter
About the time you are ready to relax and take a break from lawn care and maintenance, winter arrives. Thankfully, there are just a few basic things for you to take care of:
If you live in a cold region, be sure not to leave heavy items on the ground for indefinite amounts of time, as this can damage the grass.
For warm weather residents, it is necessary to continue watering, so your spring will have the perky freshness everyone can't wait to enjoy.
If you are eager to have a yard that the whole neighborhood is talking about, year-round lawn care is a must. Take some time to make your yard the envy of all who see it.
Research and promote bioproducts for sustainable agriculture.
Darren chan
Article source:
https://articlebiz.com
This article has been viewed 816 times.
Rate article
This article has a 5 rating with 1 vote.
Article comments
There are no posted comments.