Raita is cool. Pachadi is cooler. Make more Pachadi.
Author

Meris Cherian

Published

August 16, 2020

Word count

552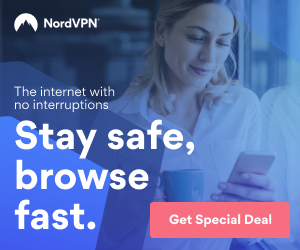 This South Indian version from Kerala has a complex profile and is finished with a tadka.
Everyone has a recipe for Raita, the Northern Indian fresh yoghurt-based sauce/side, made as a cooling accompaniment for parathas, biryanis, and spicy curries or stews. As you go further down south, Raita takes on a gently cooked form, with Andhra Pradesh, Telangana, Karnataka, Tamil Nadu, and Kerala each having their own variations, some of these regions using the word pachadi to mean achar (pickle) or chutney. Meenakshi Ammal's Samaithu Par (Cook and See) has a good handful of recipes for this chutney-like variety of Pachadi, that does not rely on yoghurt.

The Kerala-style pachadi has almost the same formula as a raita (yoghurt + vegetable of your choice, pounded, grated, or diced + spice), but the base is almost always a ground paste of grated coconut, green chillies, and mustard seeds, and is complete when you temper it with the holy trifecta in essential Kerala cooking: coconut oil, mustard seeds, and curry leaves. Pachadi's presence is often found on a banana leaf mostly during the harvest festival of Kerala, Onam, along with 26 other dishes that make up the iconic sadya (feast). It sits next to kichadi, its pair, a similar yoghurt-based dish not to be mistaken for khichdi, a porridge of rice and lentils popular in North India. In many ways, the pachadi functions like a raita, which is why it's called a 'thottu-koottan' literally meaning a "curry" that's meant to be dipped lightly and relished.
This tangy dish is also ever-evolving, that takes different forms and meanings as you travel kitchen to kitchen through the culturally diverse state of Kerala, which could explain why there is no one perfect recipe that is an authentic pachadi. A pachadi is traditionally meant to have a sweeter note, using fruits like ripe mangoes, pineapple and even grapes, but there are recipes that use vegetables like bitter gourd and plantains, with a bit of jaggery added for sweetness.
Pachadi perfectly complements spicy meat curries, and elevates rice when paired with it. That balance of sour yoghurt and sweetness from the fruit, or jaggery, and the final kick of flavour from the 'tempering' makes it a lovely addition to any meal. A basic pachadi comes together in a few simple steps:
Make a smooth paste by grinding grated coconut, mustard seeds, cumin seeds, and green chillies with a little water.

Gently cook vegetable/fruit of your choice in water for a few minutes, taking care not to mush it.

Add your coconut-mustard paste, cook a bit and turn flame off.

Once cooled down, add stirred yoghurt in and mix.

Temper mustard seeds, curry leaves, and dried red chillies in coconut oil.

Add this tempering (tadka) on top of the pachadi mix and stir in.
Once you have this formula down, you can have fun with so many fruit/vegetable combinations like:
Cassava
Sambar Cucumber/Golden cucumber
Winter melon/Ash gourd
Bitter gourd
Apple
Pineapple
Ripe mango
Beetroot
Pumpkin
Papaya
Plantain
Carrot
Okra
Jackfruit seeds
Banana stem
Tomato
Squash
Zucchini
Raw mango
Notes:
Using ripe fruits? The sweet version with fruits is called a Mathura (sweet) pachadi.

Some versions of pachadi used tamarind instead of yoghurt as a souring agent. They are called puli (tamarind) pachadi.
This article has been viewed 1,480 times.
Rate article
This article has a 5 rating with 1 vote.
Article comments
jeffery steven stone · 2 years ago
Really good! Here's something else you could say instead of delicious. ... i tasted this very you are doing great make more blogs on these delucious food.
---