Melbourne City College Australia
Reference & Education → College & University
Author

Dinah Gracen

Published

September 1, 2020

Word count

914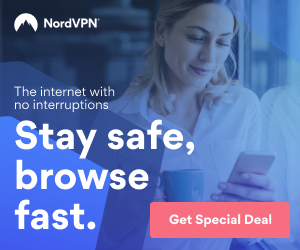 At Melbourne City College Australia (MCCA), students can be sure of receiving high-quality education and training. We provide a wide range of career-oriented courses like English language training, Aged Care training, Child Care training, and Certificate III in commercial cookery, Certificate IV in commercial cookery other programs, crafted with goal in mind that is to help students get into their chosen profession.
With dedicated staff, we bring for students opportunities to develop and enhance new and existing skills and creativity. Our programs are tailored to meet needs of our local and non-local students.
Experienced faculty, innovative teaching techniques, campus big enough to facilitate advanced learning, right combination of Edu and fun activities, outstanding student support services have all perfectly combined to take MCCA to its top position in the best colleges in Australia.
If you are looking forward to join a college as a stepping stone to great employment opportunities or a university or if you would like to come back into education to gain new skills for further career development, MCCA is the right place for you. Here, we help you get to where you would like to be in your life.
English Training
Learn and enhance your English language skills with the help from MCCA English training experts who carry years of experience in making students fluent at English. You would surely be able to communicate perfectly well in English.
That is our promise. Our trainers would focus on all aspects of English language learning - reading, writing, speaking and listening. We put to use avant-garde methodologies which ensure that the candidates learn and gain mastery over English.
We identify weak areas and try to help students improve their skills. The ongoing assessment will help us know more about how the student is performing and what is needed to improve skills for flawless communication. Moreover, students undergo extra-curricular activities which eventually help them cultivate and broaden language acquisition.
Aged Care Training
Melbourne City College Australia provides the most sought-after aged care course in Australia. Get ready to enter healthcare sector in Australia, enroling at our college for aged care training. Our qualified staff will ensure that you gain all necessary skills required to be more proficient at providing care for the aged people.
MCCA has got reputation of producing qualified age care professionals who are adept at providing care for aged people at hospitals, care centers etc. Our certified and experienced trainers will always ensure that that needs of students are perfectly responded, come up with learning plans, provide assistance, guidance as needed. With our customized training, we will develop in you necessary knowledge, skills and attitude required to respond to challenging and diverse aged care environment.
Child Care Training
MCCA provides certificate III in early childhood education for both domestic and international students. The course will help students gain practical knowledge of how to be more effective in providing all necessary care for the small children.
Our certified and experienced trainers will train you adopting the right approach. You will be trained in all aspects of child care which include but not just limited to children's health and safety, working with the kids, workplace practices, care for the kids, emergency first-aid, childhood development etc.
You are sure to learn, develop and enhance skills needed to be a qualified child care worker. Plus, you get assistance from our staff as and when you need. You can expect us to provide exceptional student support services So, do not wait. Enrol today to fast track your way into great career.
Certificate III in commercial cookery
Are you passionate about cooking? Are you looking forward to enrolling in one of the best commercial cooking courses at one of the best colleges in Melbourne, Australia? Well, if yes, then certificate III in commercial cookery at Melbourne City College Australia is for you. Enrolling in this course, you can have the opportunity to learn and improve your culinary knowledge and skills. You will get hands-on experience in wide areas of cooking and food preparation. You will have sound knowledge, advanced skills, and be capable enough to work in any setting. It can certainly help you with taking on exciting career options in cookery.
Certificate IV in commercial cookery
Do you know reputed hotels, restaurants, and other related hospitality businesses scramble to find skilled and qualified chefs? Well, it is time that you get enrolled for the certificate IV in commercial cookery. This course in commercial cookery at Melbourne City College Australia can help you learn advanced cooking skills and make you adept at culinary art and can make ways for you to streamline your career. Yes, career options are certainly great. You can move into roles such as chef de partie, qualified cook, head chef, food and beverage manager, supervisory chef or cook etc. Enroll for the certificate IV in Commercial Cookery now.
Diploma of hospitality management
Want to work in the hospitality industry? This diploma in hospitality management can certainly help you and create ways for you to pursue a wonderful career in today's dynamic, diverse and growing hospitality industry. Diploma in Hospitality Management at Melbourne City College Australia will develop in you the expertise and the skills and help you advance your career. Diploma in Hospitality Management Qualification reflects the role of a skilled professional with sound knowledge of the industry. Taking this diploma in hospitality management which is 85 weeks full-time study with work placement can certainly prove to be more advantageous for you.
Dinah Gracen is a professional tutor and trainer at Melbourne City College Australia, he has 8 years of experience in providing assistance for students to help in their chosen profession. If you are looking for English Language Training, English for Academic Purpose, Aged Care & Child Care Courses, Commercial Cookery Courses, and Business Diploma Courses she is the right person to contact. Visit for more: https://www.melbournecitycollege.edu.au/
Article source:
https://articlebiz.com
This article has been viewed 1,572 times.
Article comments
There are no posted comments.