Online Education : Problems and Prospects
Reference & Education → College & University
Author

Abdullah Osama

Published

September 3, 2020

Word count

983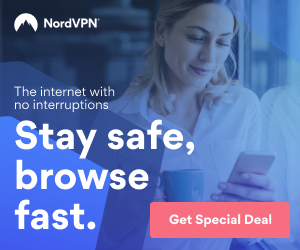 "Mainstream Online Education" is not an advanced feature or "first world facility" anymore, thanks to the Covid-19 pandemic. The only maneuver of defending this impetuous destructive virus until the invention of any vaccination is to stay quiet and low which has caused a total alteration in the rapidly advancing 21st century's modern globalization. Job sectors, transportation, medical facilities, educational sectors etc. of the whole world are totally immobilized by the jolt of this electron sized reaper. Among the disasters which are caused by this pandemic, pause in the educational sector is considered as the most troublesome. According to an online news portal, University World News, there are around 200 million students of only Higher Secondary Education and Tertiary level from all over the world who are affected along with their teachers and supportive staffs due to this pandemic. However, great minds of this sector did not let the hours go for nothing. As online education was already familiar, chances of establishing the mainstream policy of conducting classes through online increased immensely. Therefore, a huge response from all over the world is seen and many universities, Secondary and Higher Secondary Schools started conducting their classes through "Zoom", TV, YouTube or other conferencing portals. Although the students and the teachers have got something to become livelier due to the involvement in teaching-learning, and the economic cycle is paddled too, there are many reasons to be afraid of this educational policy if it is randomized for all. In this article, problems and prospects of this educational schema will be illustrated in the context of Bangladesh and a better plan for future will be proposed.
It is known that this procedure will not last if situation becomes stable again as what now going on is merely a "Better than noting" option, but the appeal and impact of "E-Learning" will definitely remain. The way people are engulfed by modernization and have become dependent on technology, it is now a matter of time to demand the availability of mainstream education on air. Undoubtedly this would make a huge impact on the lifestyle and time consumption of the people as life would become even faster and more comfortable than now. Also the transportation problem of the country will be solved as students will be able to conduct the classes from home. More precisely, wastage of time will be removed completely which would help the students to become more concentrated and studious. Another major problem of the tertiary level students of our country is the accommodation problem which will be settled completely as anybody can access the classes sitting in their own residence. However, this E- Learning method may impose several threats too in future if it is made compulsory or mainstream schema without a few moderation. Even for the time being, though the credit hours are counted and the students are certified on the basis of online exams, some courses and subjects should be left out for later to be conducted physically. For instance, subjects which do not require practical experiments or are computer related, such as English Language and Literature, Bangla Language and Literature, History, Law, Computer Science, Sociology, Mathematics etc. are absolutely okay to be conducted in both the classroom and E-Learning. Whereas, chemistry, biology, Agricultural Science, Fisheries Science, all the medical departments etc. or in short, whatever the course is, if that requires practical application, practice, monitoring and fieldwork, shouldn't be conducted in the virtual class.
Although the wage chain of the employees of a private university is completely dependent on the semester fees of the students, yet the reluctance of re-modification of the courses according to the new mode of conducting classes and instantaneous steps of the governing body to re-open the semester through online certainly question their bona fide towards the future of the students as well as the country. It is known that many private universities of Bangladesh did not delay much to re-open their classes when the world was stuck by the blow of the pandemic. They have presented the examples of Canada, Japan, Australia, America etc. countries when they knew that Bangladesh is still a developing country where necessary logistics are not available and won't be found that easily and the students do not live in only cities where accessories are available. Moreover, electricity is not even stable in the country. Let the question of internet balance (1 GB costs at least 25 taka on average) and network quality (most of the places of the country are not covered by 4G network) be left out. Subsequently, the circumstances are heading towards aggravation everyday rather improving because of the pandemic while the courses and semesters are completed in every 4/6 months. Here the problems of the educational sectors are clear enough to see, as a big question of "quality education" remains unanswered. In addition to that, the fact that how these students will consolidate their feet in the current tricky job market of the country and would be an asset for the assistance and advancement of the country with their imperfect education stays as a valid question.
To conclude, it is transparent enough to understand the gruesomeness of this educational policy if the schema is randomized for all. As per the situation, all the courses which require lab work or practical application, should be separated and designed as a "Lab Year" and conducted those classes physically when situation becomes normal. Even some of the theoretical courses, such as Law, Journalism, should retain a few courses to be conducted later for the students' own benefit in future. In other words, education is the backbone of a country and just to be livelier in the numb situation and for economic purposes it would not be a very wise move to destroy this department. There should be a balanced way of handling the situation that may ensure the institutes' economic flow and also the students' better future.
I am a student of English Language and Literature studying in Northern University Bangladesh doing my under graduation. It is a challenge for any student who is studying on a foreign language to be skilled on the four skills of that particular language. Therefore, I have changed my passion from whatever to writing and trying to be a good writer. Here is my first approach of writing an article.
Article source:
https://articlebiz.com
This article has been viewed 2,166 times.
Rate article
This article has a 5 rating with 2 votes.
Article comments
suyash · 2 years ago
the article is very informative
---