Important Steps to Building a Home
Author

Tony Richard

Published

September 11, 2020

Word count

640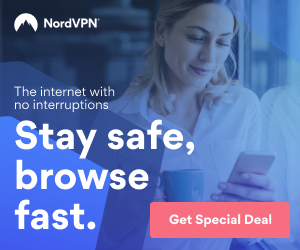 Location
The first step is location. There is no point looking at a certain home builder when they may not even have any current development plans in the suburbs you have your heart set on. You don't even need to necessarily be set on one location - you could have a few in mind then from there, have a browse around showrooms located there, or speak to managers of the area to see which companies have up and coming plans.
And, for those who have no idea which suburb they want to build in, invest time into looking around the areas - visit showrooms, drive around, go for walks and eat at cafes or restaurants. Take note of how long it will take you to get to work. You'll eventually get a feel for one more so than the others.
Development company
Like anything in life, there will be development companies more suited to you than others. For instance, if you want a fuss-free process that requires as few decisions as possible, then a company that provides a set house footprint and price would be the better option. Or, if you've been planning your house style for years and want to incorporate those special components, then a company that's flexible will suit you.
Pricing will be a huge factor. Let's say, it's your first home so you have a strict budget. Some home builders will be above your price range, so you can cull them from your list. While others will specifically cater to first homes.
Start out by going to showhomes with a list of questions at hand, adding to the list as you configure what you want in your home builder. Post on social media or ask family, friends and acquaintances if they can suggest a home builder and enquire further. In your search, you will get instant feelings towards ones you prefer.
Write the home builders down and knock off ones that aren't suitable as you go through this journey. Once you've narrowed it down, ask people again and see what they have to say about the home builders that seem impressionable to you.
Mortgage pre approval
Mortgage pre approval essentially gives you an indication of how much you can borrow, and therefore the price range of your home build. Banks or mortgage brokers will ask various questions, including how much you earn, your savings, how much you spend on entertainment and clothes each year, whether you have additional incomes, and so on.
Unfortunately, for some, it may show you can't afford to build right now, and you should therefore put the build on hold.
It is recommended you go to a mortgage broker for this, as opposed to a bank. This is due to the fact that mortgage brokers will shop around for you for the lowest interest rate as well as the amount you can borrow.
Mortgage brokers do this so you don't have to, and they have specialised experience so understand all the nooks and crannies. It won't cost you a penny, as they get paid by the bank once you get a mortgage with that specific bank.
Lawyer
Similar to the home builders you choose, lawyers vary in specialisation and price. Everyone's situation is unique, but on the most part, we want the most bang for your buck.
Call around or email lawyers asking for a quote for your specific scenario. This includes specifications such as it being a new build, which company you're going with, whether you're purchasing with someone and what the scenario would be if you sold and needed to split the money.
There are many elements to new builds but these are some of the main ones - good luck with your build and congratulations!
This article has been viewed 1,004 times.
Article comments
There are no posted comments.