Starting A Diecast Car Model Collection
Author

Edmund Brunetti

Published

September 7, 2020

Word count

513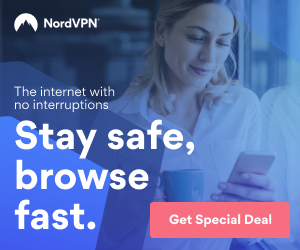 As a collector there are many people that look for and will collect the oddest of things. They will collect toys, games, movies, and memorabilia that will spark memories of the past. One of the most popular items that people are currently looking for are 1:12 diecast cars.
Why start a collection?
If you are looking to start a collection what is your motivation? Many people will start a collection because it brings them back to their childhood. Those interested in collecting model cars and looking to collect 1:12 model cars in general, are usually looking to collect something that will bring back memories of working on those cars with their fathers or driving in the car on a weekend trip.
How should you start your collection?
You should just start. Typically, the best way to start a collection is to find a small piece that isn't expensive or too flashy. A 1:12 scale model car is fairly large for models, but is usually very detailed. You want to pick a piece that will fit on your shelf and that you'll be able to see. When you do this, you will be committed to the process and will want to get more.
From there you want to start joining Facebook Groups, online communities and more. For some people getting deep into the process will help make it more enjoyable. Also, you want to have a story behind each piece that you collect.
Expanding your collection
Once you start your collection you will want to start to expand your collection. The speed in which you expand your collection is up to you. For most people picking a single piece each month is a good level to rev up to.
When expanding on your collection you will want to keep a consistent growth. If you grow too big then you will just have too much to manage. If you grow too slowly, you may lose your passion for the craft and not want to have much interest in the craft.
Pick a specific class
You want to pick a specific class of collection. This can be a specific driver, a specific brand of vehicle, specific events and more. There should be a logic to your collection. If you collect a bunch of random 1:12 diecast cars, then people will not know what the logic is behind it. You can also collect on different sizes within that class as well. In addition to 1:12 model cars, you'll find 1:18 and 1:24 scale that are smaller than 1:12 scale models.
Talk about it
Finally, you want to talk about your collection. Get involved in learning more about it and teach others. When you do this then you can add an additional level to the process. When you talk about it you can learn a lot more of the history of the collection as well as what the collection was built from.
Just start your collection and see what happens. Each collection will be different and your love for it will be your own. Embrace your passions for whatever it is you collect.
This article has been viewed 918 times.
Rate article
This article has a 2 rating with 1 vote.
Article comments
There are no posted comments.